Calton Cases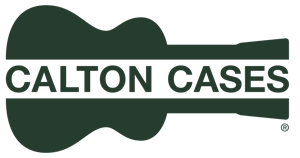 Stand 407
3506 B Rogge Ln
Austin, TX 78723
USA
Phone 512/560-9033
Company Profile
For more than 40 years, Calton Cases have been revered for their time-tested ruggedness and classic style. Calton Cases moved company headquarters and manufacturing from England to Austin, TX in June 2013. The newest design evolution of Calton Cases builds upon the products' distinctive qualities with new materials, sophisticated technologies, and modern handcrafted assembly processes.

Nothing protects your treasured instrument better than a Calton. The interior of each case is tailor-made to accommodate your specific instrument, which sits snugly in a cushioned sea of plush, colorfast velvet backed with protective foam padding.

The hard-shelled exterior is made of fiberglass composite. Each half of every case is hand-molded in a single piece, with no seams that could separate. Interlocking top and bottom edging provides a tight seal and adds to the structural rigidity of the case. Unique corner domes designed by Calton further protect the exterior of every case.

Exterior latches are made of high-quality steel, attached to the case with rivets and reinforcing plates. New rugged beveled surrounds now protect the latches, another Calton exclusive.

Best of all, by using advanced materials and reshaping the case design, we've increased the structural rigidity of the cases while reducing weight by an average of 15%.

Every case now includes an embedded RFID (Radio Frequency Identification) chip that uniquely identifies it and can be registered by the owner. A lost or stolen case which is registered can be flagged in a national database and, upon a match with the RFID code, police will be notified and will contact the owner to arrange its return.

Calton Cases are currently available through dealers in North America and Europe.