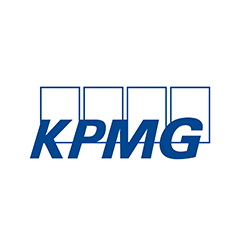 The 21st annual Innovation Awards presented by KPMG recognize the most exciting tech developments in the connected world. Discover 2017's best new work at the Innovation Awards Finalist Showcase, then toast the winners at the Innovation Awards Ceremony as we celebrate all the incredible speakers, trends, innovations and ideas at SXSW each year.
Participate & Learn More
New for 2018, a new category, AI & Machine Learning, has been added to recognize the emerging developments in the field of "thinking" digital systems. We look forward to what 2017 has in store for artificial intelligence, machine learning, neural networks, and deep learning.
The Innovation Awards are 13 categories and 6 special honors ranging from achievements in artificial intelligence to digital design, from health technology to privacy & security, from the Internet of Everything to augmented and virtual reality, and beyond.
Beginning June 26, innovators from across the digital industry enter their exciting new work in the competition, which is open to all projects and products launched – or discoveries and achievements made – in the calendar year of 2017. Our panel of judges then carefully evaluate every entry and select five finalists in each of the 13 categories, for a total of 65 finalists. Each finalist entry receives two (2) complimentary SXSW Interactive registrations and complimentary demo space at the Innovation Awards Finalist Showcase to exhibit their work on Sunday, March 11, 2018. Winners receive their awards at the Interactive Innovation Awards ceremony on Tuesday, March 13.

Rates & Deadlines
2018 Interactive Innovation Awards Applications are now closed.
---
Finalist Showcase
As part of the 21st annual Innovation Awards, the 3rd annual Innovation Awards Finalist Showcase brings 2017's best, most forward-thinking projects to your fingertips. The 65 finalists across our 13 Award categories exhibit their work for SXSW registrants, who vote to determine the winner of the People's Choice Award. Meanwhile, our panel of Innovation Awards judges vote to determine the winners of each of the 13 categories.
Come discover the 65 Finalists in the Innovation Awards, with hands-on demos of these trendsetting new contributions to the connected world. Then, vote for your favorite pick and join us as we reveal the winners in each category at the Innovation Awards Ceremony on Tuesday, March 13, 2018.