Brent Grulke had a lengthy career in many areas of the music industry, working as music editor at the Austin Chronicle, sound engineer and tour manager for many Austin bands, and production and sound engineer for clubs in San Francisco. He later moved to Los Angeles to become the manager at Spindletop Records, which eventually led him back to Austin where he became the longtime Creative Director of the SXSW Music Festival.
Brent's love of music and the spirit of the festival is reflected in the three prize categories: Developing U.S. Act, Developing Non-U.S. Act, and Career Act.
The Developing Act Prize is for artists who are breaking new ground with their creativity and show the most promise in achieving their career goals. The Career Act Prize is for an established artist who appeared at SXSW to reinvent themselves or launch an important new project.
---
2023 Grulke Prize Winners
Developing U.S. Act - Blondshell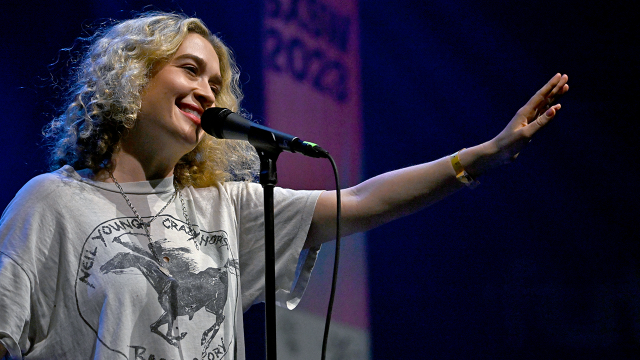 In the past few years, Sabrina Teitelbaum has transformed into a songwriter without fear. The loud-quiet excavations that comprise her hook-filled self-titled debut as Blondshell don't only stare traumas in the eye—they tear them at the root and shake them, bringing precise detail to colossal feelings. They're clear-eyed statements of and about digging your way towards confidence, self-possession, and relief.
Developing Non-U.S. Act - Balming Tiger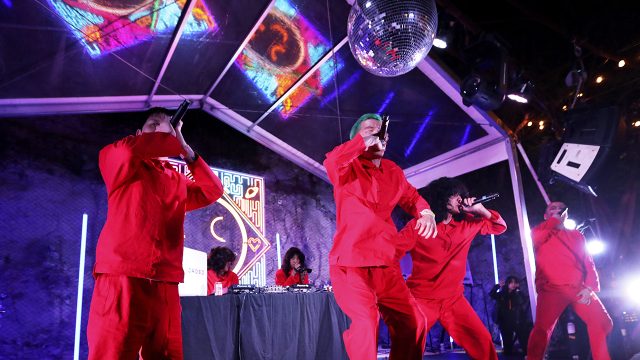 Balming Tiger from Seoul, South Korea is a diverse music collective taking their name from the famous Asian ointment "Tiger Balm". Balming Tiger describes themselves as a "multinational alternative K-pop band" with a desire to create an impact globally. The main creative vision of Balming Tiger is to reflect and represent the younger generation of today's society, while aiming to further popularize Asian culture throughout the world.
Career Act - The Zombies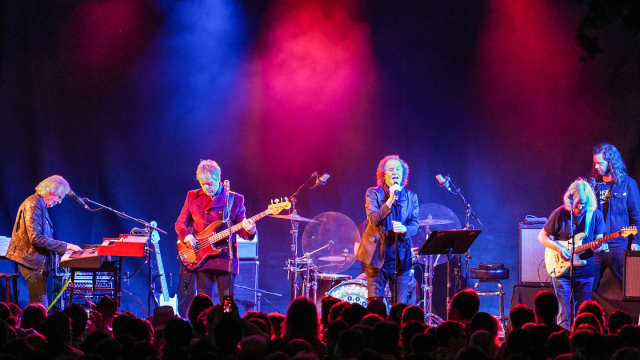 Iconic British psychedelic pop legends The Zombies are back to celebrate their long-awaited Induction into The Rock & Roll Hall of Fame, with a new album in the works and their "Life Is A Merry-Go-Round" Tour. Never content to only look back, The Zombies spent the pandemic touring-hiatus in the studio recording the follow-up to their 2015 Billboard-charting album, Still Got That Hunger. The Robert Schwartzman directed documentary about the band, Hung Up On a Dream, had its World Premiere at SXSW 2023. Their new album Different Game comes out on March 31 on Cooking Vinyl.
SXSW 2022 GRULKE PRIZE WINNERS
Developing U.S. Act: Horsegirl
Developing Non-U.S. Act: Yard Act
Career Act: Dolly Parton
SXSW 2019 GRULKE PRIZE WINNERS
Developing U.S. Act: Pink Sweat$
Developing Non-U.S. Act: Angie McMahon
Career Act: The Chills
SXSW 2018 GRULKE PRIZE WINNERS
Developing U.S. Act: Starcrawler
Developing Non-U.S. Act: Jade Bird
Career Act: Todd Rundgren
SXSW 2017 GRULKE PRIZE WINNERS
Developing U.S. Act: The Lemon Twigs
Developing Non-U.S. Act: Jain
Career Act: Robyn Hitchcock
SXSW 2016 GRULKE PRIZE WINNERS
Developing U.S. Act: Anderson .Paak & The Free Nationals
Developing Non-U.S. Act: Låpsley
Career Act: Iggy Pop
SXSW 2015 GRULKE PRIZE WINNERS
Developing U.S. Act: Leon Bridges
Developing Non-U.S. Act: Courtney Barnett
Career Act: Spoon
SXSW 2014 GRULKE PRIZE WINNERS
Developing U.S. Act: Future Islands
Developing Non-U.S. Act: The Strypes
Career Act: Damon Albarn
SXSW 2013 GRULKE PRIZE WINNERS
Developing U.S. Act: Haim
Developing Non-U.S. Act: CHVRCHES
Career Act: The Flaming Lips