The 36 jurors below joined us from a variety of fields including filmmaking, writing, distribution, and graphic design. These leading minds of their creative industries have tough decisions to make in twelve competition categories.
2016 SXSW FILM AND DESIGN JURORS
NARRATIVE FEATURE JURY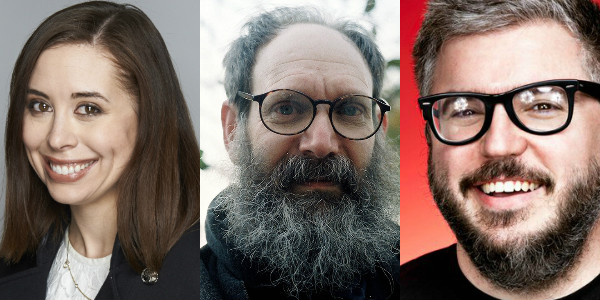 Lindsey Bahr is a film writer and critic at The Associated Press.
Richard Brody is the movie listings editor at The New Yorker and the author of "Everything Is Cinema: The Working Life of Jean-Luc Godard."
Alonso Duralde is the Film Reviews Editor for TheWrap, Senior Programmer at Outfest, and co-host of What the Flick?! (TYT Network) and the Linoleum Knife podcast.
DOCUMENTARY FEATURE JURY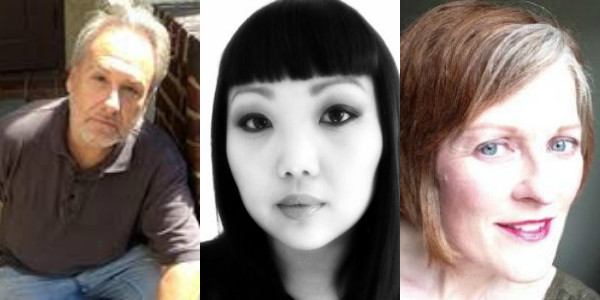 David Edelstein is film critic for New York Magazine (and its culture site, Vulture) and NPR's Fresh Air, as well as a commentator for CBS News Sunday Morning.
Jen Yamato reports on film and entertainment for The Daily Beast. She previously covered Hollywood for Deadline Hollywood and Rotten Tomatoes and served as co-chief film critic of Movies.com.
Stephanie Zacharek is the film critic for Time magazine. She was previously chief film critic for the Village Voice, and was a finalist for the 2015 Pulitzer Prize in criticism.
NARRATIVE SHORTS JURY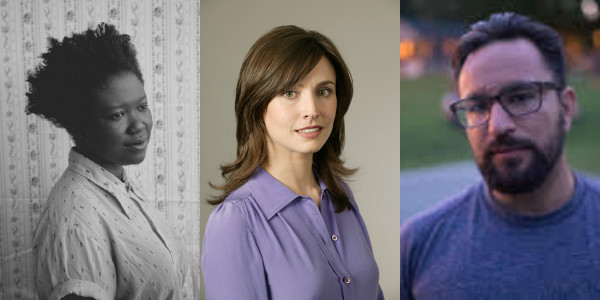 Frances Bodomo is an award-winning Ghanaian filmmaker whose short work has played at Sundance, Berlinale, New Directors/New Films & SXSW. She is currently developing her first feature film, Afronauts.
Sarah Lash oversees acquisitions for Conde Nast Entertainment. She was previously the SVP of Sales and Acquisitions for ATO Pictures and the head of domestic sales for Cinetic Media, working on titles like Terri and Taxi to the Dark Side respectively.
Where shorts and the internet intersect, you'll find Jason Sondhi. Co-founder of the influential site Short of the Week, he previously managed Vimeo's famous "Staff Picks".
DOCUMENTARY SHORTS JURY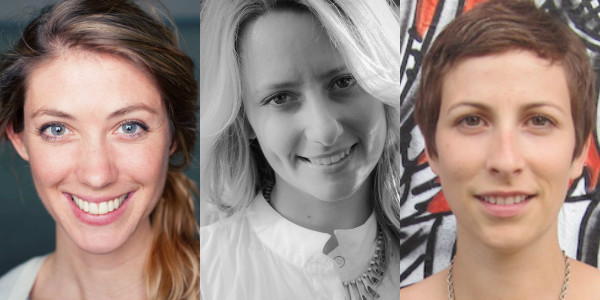 Liz Cook is a documentary film outreach lead at Kickstarter. She has worked with hundreds of filmmakers, helping them successfully raise funds and build audiences.
Kathleen Lingo is series producer of the Emmy and Peabody Award-winning New York Times Op-Doc series and commissioning editor for The New York Times Opinion video.
Amanda Salazar is the Film Acquisitions Director at Fandor, a musician, a programmer and currently co-founder of the newly reconstituted Camera Obscura in Petaluma, CA.
ANIMATED SHORTS JURY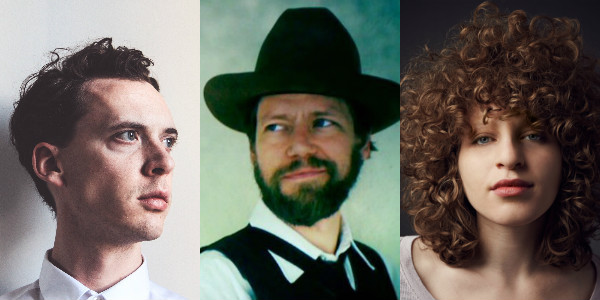 Tom Brown is a British, Brooklyn-based Director, Illustrator, and Loner. His award-winning films have screened in festivals worldwide, redeeming his commercial work.
Geoff Marslett is an animator, director, writer and actor based out of Austin, Texas. He directed the feature films MARS and Loves Her Gun as well as producing a feature documentary, Yakona. He taught at UT Austin for 15 years and now teaches at CU Boulder.
Leah Shore's films have been featured at over 100 festivals worldwide. She directs, animates, writes commercially, and produces live action films. She is currently pitching comedic TV shows.
MIDNIGHT SHORTS JURY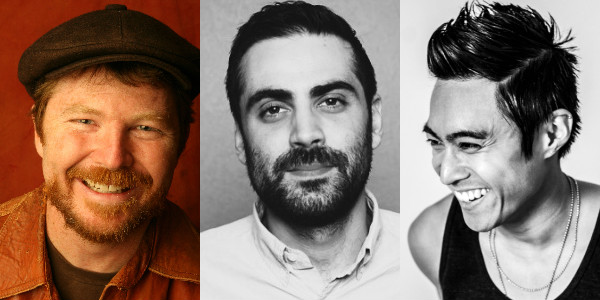 Owen Egerton is the writer/director of the horror film Follow, a Black List honored screenwriter, and the author of several books including How Best to Avoid Dying.
Michael Lerman is the Toronto International Film Festival's Primetime Programmer, the Philadelphia Film Society's Artistic Director, and the co-writer/co-producer of SXSW features Surrogate Valentine and Daylight Savings.
PJ Raval is an award-winning filmmaker whose credits include the feature documentary Before You Know It (SXSW 2013), as well as the highly charged Christeene video collection (SXSW 2010 – 2014).
MUSIC VIDEOS JURY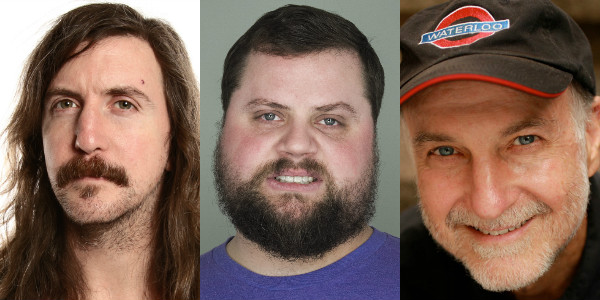 Toby Halbrooks is a filmmaker from Dallas. He produced the films Ain't Them Bodies Saints, Upstream Color, and Listen Up Philip. He is also a Wizard.
Doug Klinger is a curator at Vimeo and co-founder of the Internet Music Video Database.
John T. Kunz is the President/Owner of Waterloo Records & Video, celebrating 33 1/3 years retailing great music and film in Austin, TX, and online.
TEXAS SHORTS JURY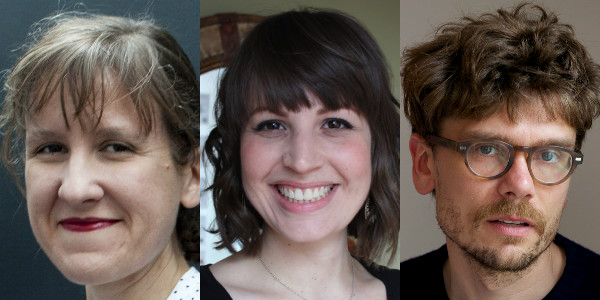 Kat Candler's feature Hellion screened in competition at Sundance in 2014. Her award-winning short films include Hellion, Black Metal, Love Bug and The Rusted.
Laura Kincaid is the new Director of Operations at the ATX Television Festival, and was previously the Senior Marketing Coordinator at the Texas Film Commission.
Travis Mathews is a San Francisco-based filmmaker whose work focuses on male intimacy. He recently completed production on his latest feature, Discreet, shot here in Austin.
TEXAS HIGH SCHOOL SHORTS JURY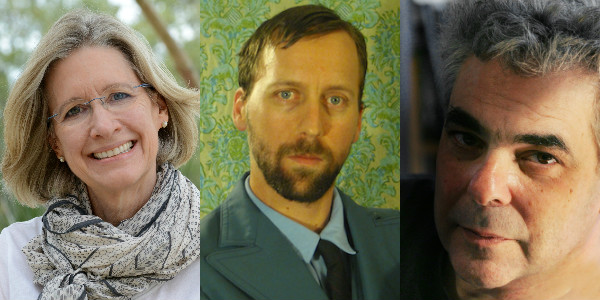 Marcy Garriott is an Austin-based independent documentary filmmaker (director, producer, executive producer, editor); her award-winning films have appeared on PBS, CNN and MTV.
Documentary, narrative, animation, shorts, features, music videos, dumb, dangerous, fringe, unhinged, counter-culture, subversive, non-traditional, filmmaker <– those are words. Bob Ray are also words. Makes bio.
Bart Weiss is an award-winning filmmaker who is mostly widely recognized as the founder/director of the Dallas Videofest. Weiss also teaches courses at UT Arlington and produces the show Frame of Mind for KERA TV.
LOUIS BLACK "LONE STAR" JURY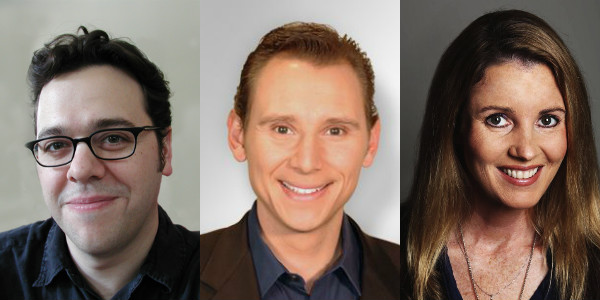 John DeFore is a writer and critic who grew up in Austin and has contributed to several Texas publications over the course of his career.
Victor Diaz is a lifelong Texan, film reporter and critic for Time Warner Cable News. Each week his "Cinema Spotlight" and "At the Movies" segments explore everything from new theatrical releases to productions in the local filmmaking community.
Christy Lemire is a longtime film critic who co-hosts the YouTube show What the Flick?! and writes for RogerEbert.com, Rotten Tomatoes and her own website, ChristyLemire.com.
TITLE SEQUENCE DESIGN JURY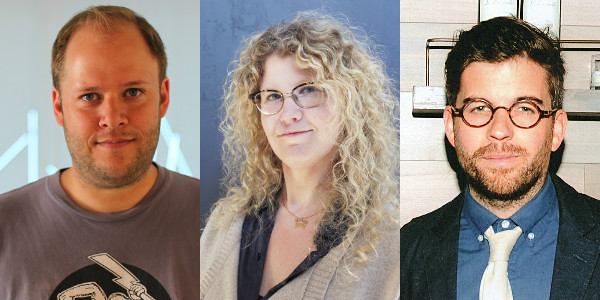 Erin Sarofsky is President, Owner and ECD of Sarofsky, the design-driven production company specializing in live-action production, VFX, 3D, design, animation and editorial for entertainment and advertising.
Henry Hobson a filmmaker and graphic designer, known for his work on the Oscars, title sequences, commercials and his first feature Maggie starring Arnold Schwarzenegger.
Dan Brown is an Emmy award winning filmmaker and the co-owner of the production and design company Curiosity Shoppe.
POSTER DESIGN JURY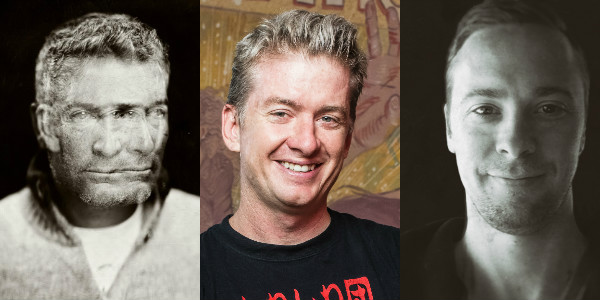 Sean Carnegie specializes in design to enhance experiences through a variety of mediums, techniques and disciplines. Located in East Austin, he currently works at LewisCarnegie.
Award winning designer Danny Parker is the Senior Art Director for El Rey Network, headquartered in Austin, TX.
Tim League and his wife Karrie founded the Alamo Drafthouse in 1997. League also co-founded Fantastic Fest, the largest genre film festival in the U.S. and launched Drafthouse Films, a distribution label committed to releasing provocative, visionary and artfully unusual films from around the world.