Emerging Texas High School Filmmakers: Submit to SXSW 2017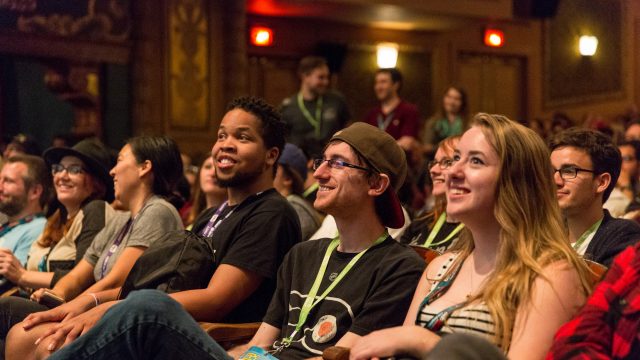 Last call – submit a Texas High School short film by the Friday, December 16 Final Deadline!
To support the next generation of filmmakers, the SXSW Film Festival presents a special film competition for students enrolled in Texas High Schools.
Selected films will be shown in the Texas High School Shorts screening section as part of the official SXSW Film Festival Program, and will be judged by a panel of independent filmmakers. Winners will receive future SXSW Film registrations to continue their growth in the industry.
Before submitting, please take a moment to review the rules and regulations below, watch our How to Submit Your Film video, and peruse the Film Submission FAQ.
Rules and Regulations
Eligibility is limited to Texas students enrolled in the 9th – 12th grades for the full academic year.
Films must be 5 minutes or shorter and completed between January 1 and December 16, 2016.
All Texas High School short films must be submitted to SXSW via a secure URL link.
The deadline to submit is Friday, December 16, with a submission fee of $10.
All applicants will be informed of the status of their project no later than Friday, February 10, 2017.
Photo by Cal Holman
---
Related News: