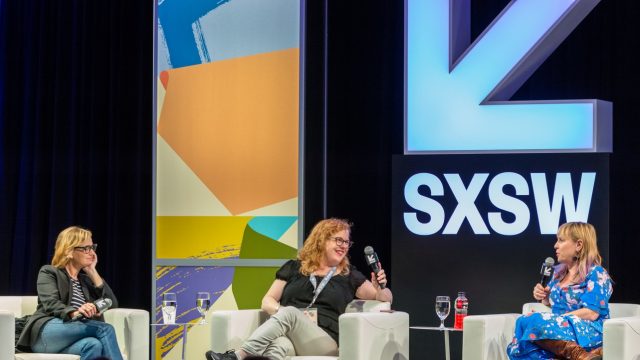 SXSW Film wants YOU to participate in 2019 SXSW PanelPicker® Community Voting from August 6-30! Help shape the SXSW 2019 Conference by browsing session ideas, leaving comments, and casting your vote on what you'd like to see in March.
There are three Film Tracks within the SXSW Conference programming: Entertainment Influencers, Film & TV Industry, and Making Film & Episodics. Have a say in what film-related sessions you'd like to see at SXSW 2019. In the SXSW PanelPicker® platform, select "SXSW 2019" under the Conference dropdown menu and then filter proposals by Film Tracks found under the Track dropdown menu.
Community Voting comprises 30% of the SXSW Conference programming decision, plus input of the SXSW Staff (30%) and Advisory Board (40%) helps ensure that less well-known voices have as much of a chance of being selected to speak at SXSW as individuals with large online followings. Together these percentages help determine the final content lineup. Take a look at our Film Tracks below and more information on the voting process.
Film Tracks
March 9-12 The Entertainment Influencers Track features Inspirational talks from thought leaders, experts, and innovators, including conversations with high-profile speakers from around the entertainment, film, and TV industries. A common theme within these talks: how can independent artists lead creative lives?
March 9-12 The current and future states of film and television, through the independent lens. Sessions in the Film & TV Industry Track cover topics such as distribution, financing, representation, technological advancements and the ever-changing nature of film and television.
March 9-12 Do you have questions about how to develop and craft your project? Topics in the Making Film & Episodics Track include casting, sound design, and post production just to name a few.
How to Vote
Head on over to panelpicker.sxsw.com/vote and login or create an account. Please note, if you created a SXSW account in 2013 or later, you will be able to use the same login and password.
Once you are logged in to PanelPicker, you can begin the voting process. Filter through proposals by session format, programming track, and level. You can also search for by title, description, tags, and speakers in the search field.
Each voter can vote once per proposal – selecting "arrow up" for yes or "arrow down" for no. You can also leave a constructive comment about the proposals you vote on or pose a question for the organizer.
For more information about the Community Voting process, read the PanelPicker FAQ and visit the SXSW PanelPicker page.
CherryPicks: Why Does a Critic's Gender Matter?