Find Your Favorite SXSW 2018 Artist With SXSWfm®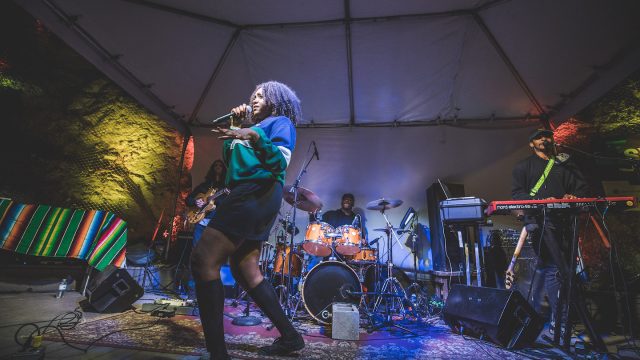 Tune into SXSWfm® to discover SXSW 2018 Showcasing Artists. With each announcement, comes a specialty show which includes music from a handful of our favorite newly announced artists. Our next SXSW Music Festival announcement show will be available for your listening pleasure on Tuesday, November 7 at 10am CT on our Mixcloud page! Here is last month's announcement show to tide you over in the meantime.
After a short hiatus, Elizabeth returned last week with The Middle Biscuit, a weekly specialty show featuring indie rock, pop, garage, and surf tunes from SXSW alumni. Episode #110 includes music from Sam Evian, Twin Peaks, The Districts, and more.
Matt Small, host of Bearded Sunshine, also returned last week, shining the spotlight on some of SXSW's americana and singer-songwriter alums like Blind Pilot, Jamestown Revival, and Sharon Van Etten. Listen to the latest episode now.
On the fourth episode of Code Red, Shelby explores some of her favorite hip hop and r&b artists who have performed at SXSW over the past several years, including but not limited to Sampha, Mura Masa, Childish Gambino, and Noname.
Aside from our weekly specialty shows, you can listen to SXSWfm online 24/7, where you'll hear all kinds of music, from all over the world.
Attend SXSW 2018
Want the chance to catch some of your favorites while discovering new artists from near and far? Learn more about attending SXSW 2018 here. The best way to experience SXSW Music Festival events is with a Music Badge: not only will you have access to all nighttime showcases, but you'll also receive entry into daytime Conference sessions, networking events and parties. Book your hotel through SXSW Housing & Travel for the best rates and availability. We hope to see you in March!
2017 SXSW Showcasing Artist, Noname - Photo by Joseph Riggs