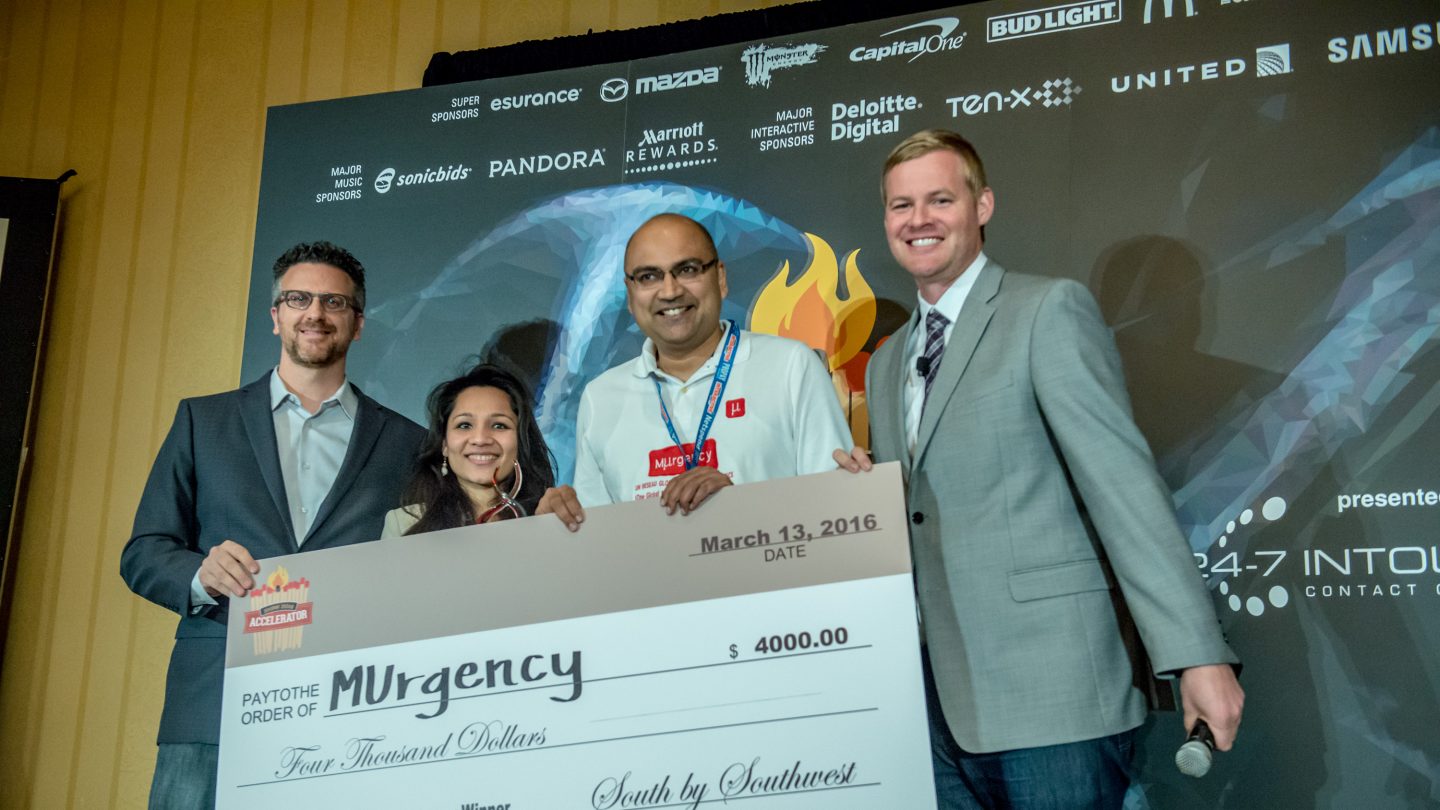 The SXSW Accelerator Pitch Event returns for its ninth year to showcase some of the global startup ecosystem's most exciting, innovative, and cutting edge technology!
This event provides an outlet for companies to present the latest ideas in emerging technology from the following 2017 categories: Augmented & Virtual Reality, Enterprise & Smart Data, Entertainment & Content, Health & Wearable, Innovative World, Payment & FinTech, Security & Privacy, Social & Culture, Sports, and Transportation.
50 entries will be selected as finalists and invited to present in March to a panel of industry experts, early adopters, and representatives from the Venture Capitalist/Angel community. We invite companies to join us for this incredible pitch event as we highlight the technology market's most impressive new innovations.
Apply to have your company considered for the SXSW Accelerator happening March 11–12 during the 2017 SXSW Conference. The deadline to enter your project is Friday, November 11, 2016. For more information, read the SXSW Accelerator FAQ and learn more about the entry process.
We are thrilled to have recently announced the 2017 SXSW Accelerator Advisory Board. The hard work, diligence, and support from each of these individuals in bringing together the future of the technology industry to the SXSW Accelerator event is greatly appreciated.
2016 SXSW Accelerator Awards. Photo by Amanda Stronza
---
Related News: