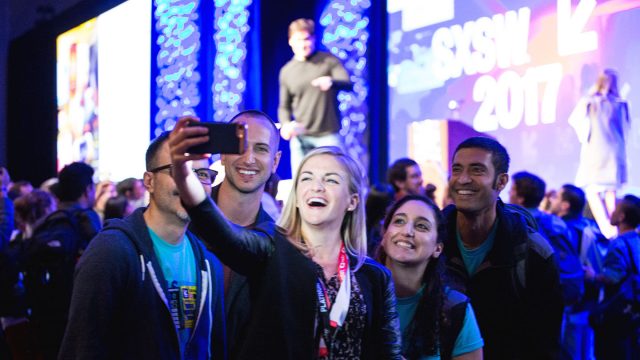 SXSW is offering students an exclusive badge discount for SXSW 2018. Now through Thursday, March 1 buy yourself a badge and get one free for a fellow student.
Experience 10 days of sessions, screenings, showcases, exhibitions, tacos, networking, and much more. From compelling conversations with industry leaders and buzz-worthy film screenings to tech startup competitions and fresh new sounds at showcases, SXSW fosters creative and professional growth.
If you are currently enrolled in high school, college or university, read on. We're going to walk you through getting a badge to SXSW 2018.
Student Discount Process
1) Discount Rate: Student badges for SXSW Interactive, SXSW Film, and SXSW Music are priced at $625 each. For each student badge purchased at the $625 rate, a coupon to register one additional student at $0 will be issued. For comparison, the standard walkup rate for one badge is $1,325.
2) What We Need From You: Fill out the form below with the names of both students who will be attending SXSW and PDFs providing proof of current enrollment.
3) Registration Coupon: After we receive and verify proof of enrollment, we will send you a $625 student registration coupon. Once you redeem the $625 coupon, we'll send you a second $0 coupon for your friend to redeem.
4) Plan Your SXSW Adventure: Explore the online SXSW Schedule, download the SXSW GO mobile app, and stay tuned to SXSW News for the latest announcements and event updates.
Fill out the Student Discount Offer form below and get ready for SXSW 2018 this March 9-18 in Austin, TX!
Student Form
Attendees at 2017 SXSW Conference session "Mark Cuban & Tech Execs: Is Govt Disrupting Disruption?" – Photo by Errich Petersen