Announcing the SXSW Social Good Hub Program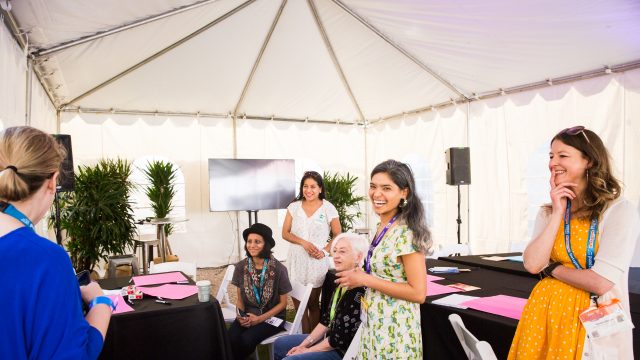 Back for its fourth year, the Social Good Hub is a SXSW destination for attendees who want to increase their advocacy and impact, and contribute to a more empathetic and equitable society. This year, the Hub takes place Sunday, March 12 and Monday, March 13 at Techspace Austin.
The Hub is a creative, participatory venue, so all sessions are highly interactive and designed to create cross-disciplinary connections between attendees. An array of topics and themes will focus on the social role and responsibility designers, creatives, entrepreneurs and influencers have in our ever-evolving world.
Dive into radical empathy-building and universal user experience with Microsoft's Inclusive Design team, explore why change means making yourself uncomfortable with the Case Foundation, and learn how to build collaborations in our current political climate with IDEO. We'll also examine the role of multimedia storytelling here and abroad, featuring communications experts, media, and dissidents using smuggled information to combat oppressive regimes.
In addition to the many collaborative sessions, we'll also have lounge and meeting spaces, pop-up art and design installations, as well as happy hours and networking events. The Social Good Hub is open to all SXSW badges and curated and produced by the SXSW Eco team.
Photo by Jared Pitts