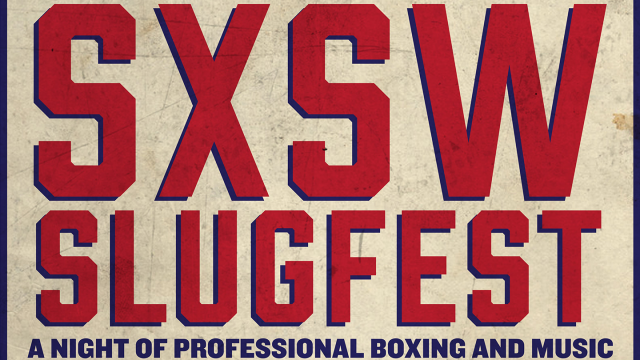 Leeeeeet's get ready to rumble! For the first time ever, SXSW will host a night of professional boxing and music on March 17 at Austin City Limits Live at the Moody Theatre. SXSW and Underwood Promotions will present SXSW SLUGFEST featuring multiple boxers in separate bouts.
This exciting night of boxing will also include live performances from some of the most promising names on the scene. Music performers and more details on the bouts will be announced soon. Check back for details.
SXSW Platinum, Interactive, Film, and Music badges as well as Music Wristband holders will be admitted for free. A limited number of tickets are available for boxing fans here or at Richard Lord's Boxing Gym.