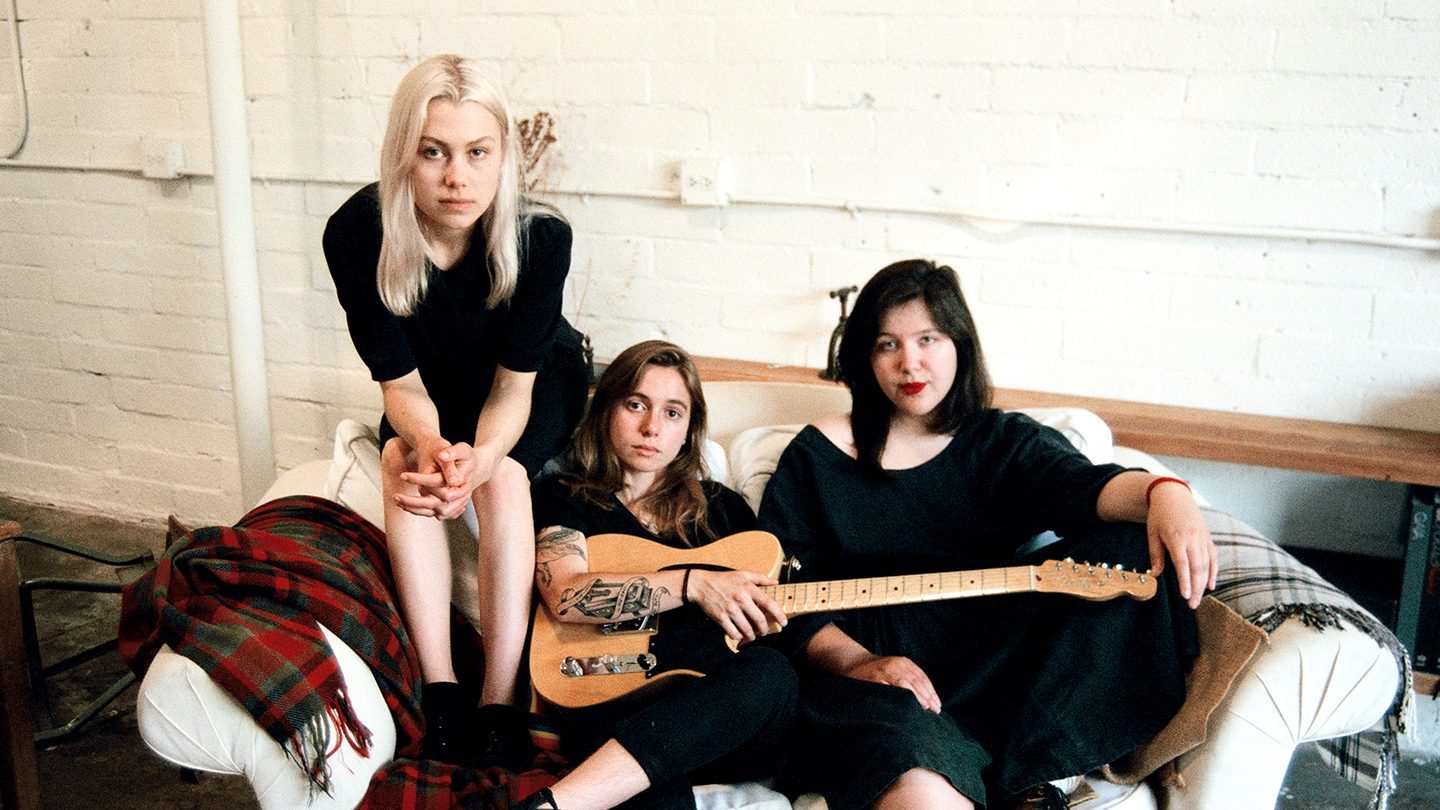 SXSWorld® magazine sat down with the three women that make up boygenius to dive into how they came to be and the indie girl group's dynamic. You can catch boygenius at this years SXSW Music Festival March 11-17, however, this isn't their first rodeo; artists Lucy Dacus, Phoebe Bridgers, and Julien Baker have performed independently in previous SXSW Music Festivals.
Read on for an excerpt from the interview, Meet the Three Women Behind boygenius, and then dive into SXSWorld for more one on one's with this year's showcasing artists.
"We have all had a really similar arc, what with putting our first couple records out over the last few years, being the same age, and written about similarly in the media. We didn't have to rehash our emotional state, because we already get it." – Lucy Dacus on boygenius
When friends and musical contemporaries Julien Baker, Phoebe Bridgers, and Lucy Dacus first pictured themselves recording together as the newly formed boygenius, they jokingly compared themselves to Trio, the group that united Linda Ronstadt, Emmylou Harris, and Dolly Parton in 1987.
"That was the first image we sent to each other in our group texts after we decided to record," says Dacus. "It was like: 'Who is who?' I think it was Phoebe is Dolly, Julien is Emmylou, and I am Linda."
Lighthearted as that comparison may have been, as with those female forebears, boygenius is already heralded as a supergroup. That is a flattering characterization for three mid-twenty-somethings who have wowed critics over the past two years with their individual album releases (and SXSW appearances), but who are hardly household names.
Dacus laughs at boygenius described as a supergroup, but she doesn't dislike it: "It does feel better than side project," she says thoughtfully.
Click below to continue reading the full interview by Linda Laban.
Explore SXSWorld Magazine
SXSWorld® magazine is your portal to an in-depth look and extended coverage of the SXSW Conference & Festivals. Exclusive articles are published online throughout the year, with three print issues made available to SXSW registrants. The February issue is printed and mailed out to registrants alongside the digital publication. Two issues of SXSWorld are printed and distributed on-site during the March event and reach professionals working in all aspects of the creative industries while they are attending SXSW.
boygenius. Photo by Lera Pentelute