SXSW Release It is a special pitch competition during Startup & Tech Sectors on the opening day of the SXSW Conference. Ten cutting-edge companies launching a new product or service during this SXSW season present to a panel of industry experts and the winner is chosen based on which product or service is most likely to succeed in the marketplace.
Browse winners, finalists, judges, and other SXSW Release It participants from previous years below.
2017
Winner | Finalists | Emcees | Judges | Coaches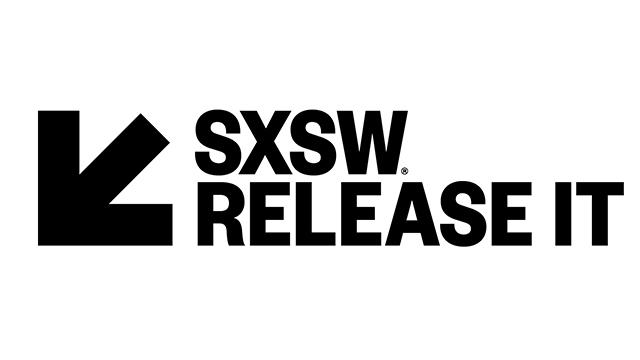 ---
2017 Winner
While each company in the competition proved to be insightful and offer innovative services, Abartys Health emerged as the winner of the competition. Abartys Health (Puerto Rico) works to unify the three major components of healthcare: patients, doctors, and insurers. The team hopes to lower healthcare costs by helping companies manage and streamline their data.
Abartys Health
San Juan, Puerto Rico
2017 Finalists
Congratulations to the ten finalists selected to participate in the 2017 SXSW Release It pitch event. SXSW Release It provides a platform for companies to launch a new and innovative product or service at Startup Village during the SXSW Conference. A panel of judges comprised of technology industry experts, venture capitalists and high-profile media select the product or service most likely to succeed in the marketplace.
90 Seconds
San Francisco, CA
90 Seconds is a cloud video production platform making it easier for brands to connect with creators and get videos created all over the world.
Abartys Health
San Juan, Puerto Rico
Abartys Health has created a unified system for the three major components of healthcare – patients, doctors, and insurers; streamlining services, communication, and treatment. Our technology is moving healthcare from the existing disjointed state to a centralized hub.
EpicMD
Miami, FL
EpicMD™ is an affordable mobile healthcare solution that allows members to virtually connect with a network of U.S. board-certified doctors 24/7 from your smartphone, tablet or laptop device.
InstaChk
Singapore, Singapore
Instachk has been incorporated in Singapore in 2016 for productising Instachk – the Google for offline marketing. Amit Chatterjee, Indian and Shayn Ong, Singaporean are the co-founders and are currently supported by part-timers.
Jukedeck
London, United Kingdom
Jukedeck has developed artificial intelligence that can create and adapt music. Over 10K videos have used our music, and we won a Cannes Lions Innovation award in 2016.
myAlfred
Linz, Austria
myAlfred improves your work-life balance by managing your schedule. Its artificial intelligence finds time for the priorities in your life. Family trips, workouts or simply drinks with friends. myAlfred brings your life into balance again.
Populace
Bellvue, WA
Populace is the world's-best community platform for visualizing popular places. We catalogue, predict, and interpret crowd density with a map-assist capability.
SkinVision
Amsterdam, The Netherlands
SkinVision USA puts a highly accurate app for skin cancer detection in the hands of the US risk population. The imaging technology is driven by a machine learning algorithm which captures a medically graded photo, makes the risk assessment and provides the outcome instantly. People are urged to see a doctor if needed.
soundBYTE App
Chicago, IL
soundBYTE App makes audio sharing easy and fun. It allows you to record audio, called BYTES, and share conveniently with followers around the world. soundBYTE App users consume and share: comedy, music, news, sports, and much more!
Storyo
Lisbon, Portugal
Storyo 2.0 is the world's only collaborative storytelling app that collects and combines everyone's photos, Facebook posts, maps and other amazing details to document life experiences in long-lasting video memories to review and relive.
Alternates
Chore Check
Chicago, IL
Chore Check helps parents raise kids who are self-sufficient, accountable, and charitable – kids who know how to manage money. Connected families enjoy household chore list management and super convenient fee-free prepaid debit cards.
UAV-IQ
San Juan, Puerto Rico
With expertise in drones, remote sensing and agriculture, UAV-IQ bridges the gap between the booming industry of drone-based data collection and agriculture clients who need the resulting information to be actionable.
Deary
Washington, DC
Deary solves the senior technology gap and makes seniors' lives happier, safer, and healthier. Deary provides seniors with in-home services by responding to their voice and simple input commands, while streamlining senior housing service provision and saving costs for operators.
ProPlanr
Sacramento, CA
Sacramento California: ProPlanr is an integrative planning and task management collaboration software system for teams. All your plans, projects, and tasks organized in ONE system. Accessible anytime, anywhere, on any device.
2017 Emcees, Judges & Coaches
SXSW Release It relies on hand-picked emcees and judges, qualified to determine the viability of a startup based on their demonstrated business and investment experience. The judging process will determine which of the finalists has the most innovative product or service. The following individuals have agreed to contribute their expertise toward the success of the SXSW Release It event.
Emcees
Trey Bowles Dallas Entrepreneur Center
Dallas, TX
Jen Consalvo
TechCo Media
Las Vegas, NV
Judges
Jess Knox
Venture Hall
Portland, ME
Julie Lenzer
University of Maryland
College Park , MD
Andy Stoll
The Kauffman Foundation
Kansas City, MO
Coaches
Release It coaches work closely with the finalists in the months leading up to the event to assist them in their onstage presentations.
Susan Amat
Venture Hive
Miami, FL
Joseph Kapp
Behavioral Business
Lost City, WV
Marc Nager
Telluride Venture Accelerator
Telluride, CO
Mike Nemeth
S3 Planning
Columbus, OH
2016 Recap
2016 SXSW Release It Winner
Inteliclinic Inc.
San Francisco, CA
NeuroOn is an intelligent sleep mask that measures all important biological signals and provides accurate sleep analytics to users. It also has a bright light therapy to help users manage their circadian rhythm and optimize sleep to meet the needs of a 21st century lifestyle.
SXSW Release It Runners Up
Cinamaker Technologies Inc.
Atlanta, GA
Cinamaker Technologies tools empower todays video creators with easy-to-use, powerful, and insanely fast digital workflows for multi-camera capture and production using smartphones, tablets and compatible digital video-cameras.
Mend
Dallas/Ft. Worth, TX Mend brings on-demand medical care to patients at the touch of a button. We provide convenient, transparent and affordable healthcare to our community using the best of both high-touch and high-tech.
---
2016 SXSW Release It Finalists
DENTSU, Inc.
Tokyo, Japan
Ideas that reach beyond the imaginable. Technology crosses the bounds of possibilities. Entrepreneurship that surpasses the expected. Three sources of strength, driving DENTSU innovation, bringing positive change to people and society. MotionScore will be the one creating big innovation in the field of music and motion.
Mend
Dallas/Ft. Worth, TX
Mend brings on-demand medical care to patients at the touch of a button. We provide convenient, transparent and affordable healthcare to our community using the best of both high-touch and high-tech.
MyChange
Albuquerque, NM
What if your spare change could create change? MyChange rounds up the change from your everyday credit and debit card transactions to donate to your favorite cause or candidate. Consider MyChange a tip jar for your personal values.
NUEYORKER
New York, NY
NUEYORKER is a New York based tech start-up that's building the world's largest closet of designer clothes, bags, shoes and jewelry by connecting the community. An on-demand closet with a million options dry-cleaned, packaged and delivered to you.
Scoper
Bellevue, WA
Scoper facilitates decision making by allowing people to see what's happening at the moment they need it most. Allowing people to experience happenings they are interested in, products or services they care about, or simply to experience a cool place.
taptl
St. Louis, MO
taptl invented a see through touch screen TV. Whether the technology is used in retail to revolutionize "window shopping" or in residential spaces to save space and energy, the applications are endless. Founded in 2014, taptl has four patents pending.
videmic
Berlin, Germany
The Berlin-based startup videmic GmbH is developing and marketing an ad-hoc video app. The videmic app allows users everywhere to watch HD videos as often as they like and instantly share them with others nearby. Without data usage!
WhereFor
Santa Monica, CA
WhereFor.com is the first travel search engine to show where you can travel for how much you want to spend. It not only reveals amazing destinations, but also the optimal flight and hotel for each destination.
2016 SXSW Release It Alternates
BoomCloud 360
San Mateo, CA
With offices in San Diego, Austin and Houston, BoomCloud 360 is pioneering the new standard in global entertainment listening. Powered by celebrated academic and industry innovators, BoomCloud 360 creates transformational sound on all headphones, profoundly changing the way consumers experience games, movies, music and streaming across any device.
QuikForce
Allston, MA
QuikForce was founded with the belief that moving should be simple, not stressful. We want to bring an antiquated moving industry into the 21st century, using data analysis and machine learning algorithms to pave the way.