Founded in 1987 in Austin, Texas, SXSW is best known for its conference and festivals that celebrate the convergence of the interactive, film, and music industries.
South By Southwest dedicates itself to helping creative people achieve their goals.
An essential destination for global professionals, the event features sessions, showcases, screenings, exhibitions, and a variety of networking opportunities. SXSW proves that the most unexpected discoveries happen when diverse topics and people come together. Throughout SXSWeek®, experience unparalleled discovery, learning, and networking with creatives across interactive, film, and music industries.
2021 Event Information
SXSW is launching SXSW Online as part of our 2021 offerings from March 16-20. The digital experience will feature including keynotes, Conference sessions, Music Festival showcases, Film Festival screenings, world-class networking, online Exhibitions, and more.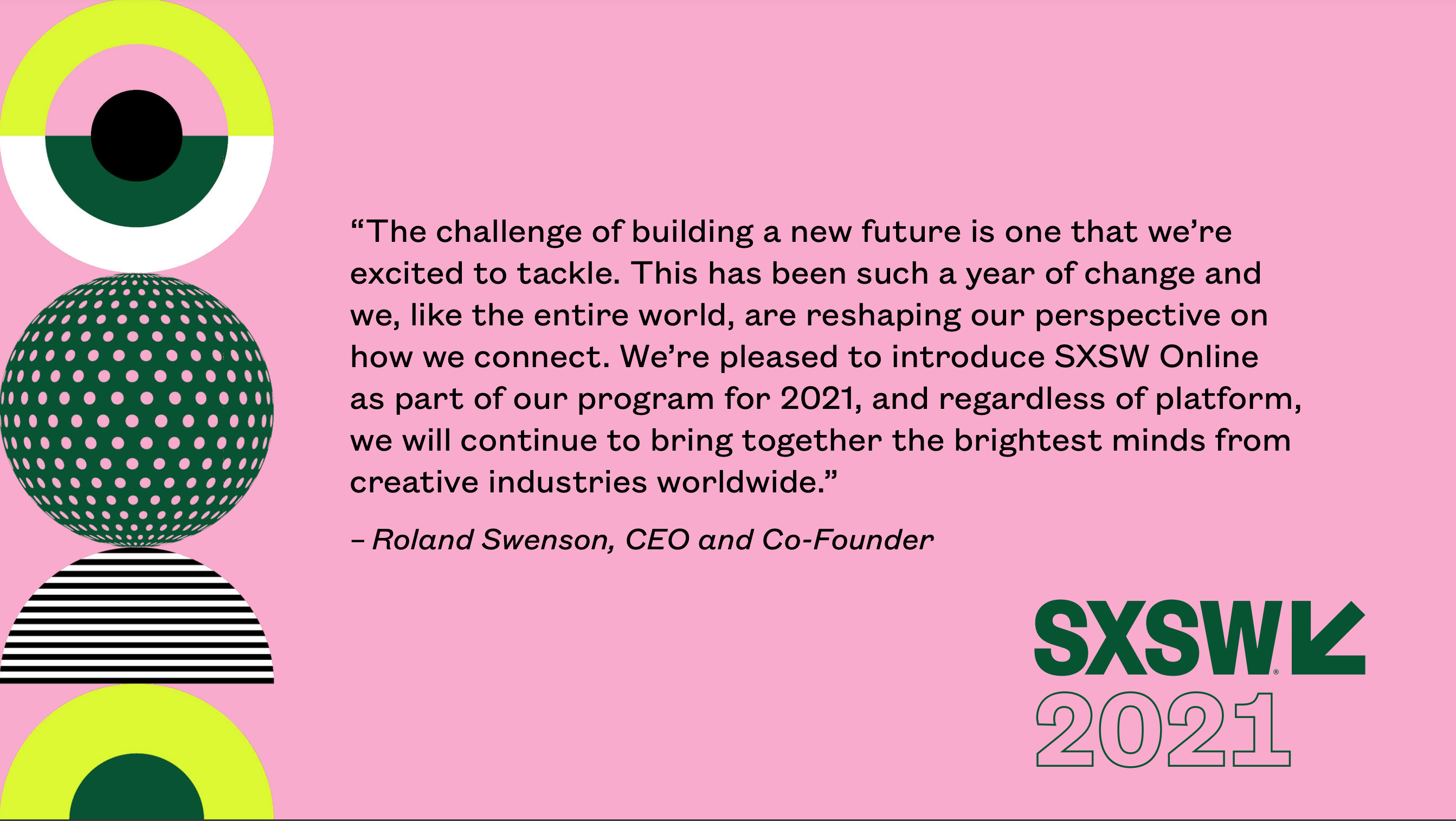 Due to the recent surge in COVID-19 cases, we expect that the City of Austin will continue its restrictions on large gatherings through March 2021, so it will not be possible for SXSW to stage a large, in-person event within our usual footprint.
The focus now is on SXSW Online 2021, and we look forward to bringing you the many aspects of our event that make it unique while connecting with our attendees in new and meaningful ways.
Learn more about the SXSW Online Pass and register to join us March 16-20, 2021!
Connect With SX
Follow us on Facebook, Twitter, Instagram, LinkedIn and SXSW News to keep up with all things South By®.
Subscribe to SXSW Event Updates to receive the latest event information and community newsletters based on your interests.