25 Years of SXSW Film Festival – Destin Daniel Cretton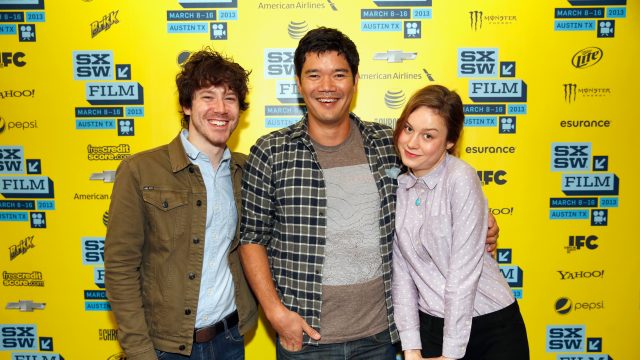 To commemorate the 25th edition of the SXSW Film Festival, we continue our weekly alumni spotlight on careers launched, artists discovered, powerful performances, and more with filmmaker Destin Daniel Cretton.
Destin Daniel Cretton's feature, Short Term 12 is based on the award-winning short of the same name. The film premiered at the SXSW Film Festival in 2013 and received critical acclaim for its raw and emotional subject matter and standout performances, particularly from then newcomer Brie Larson. Short Term 12 went on to win the Jury Award and Audience Award for Narrative Feature Competition. Earlier this year, Cretton re-teamed with Larson for the adaptation of The Glass Castle, based on the memoir by Jeannette Walls.
We are happy to share his #SXSWFilm25 story with you.
"I am forever grateful to SXSW for seeing the heart of our little movie and believing that audiences would connect with it. I remember watching our first screening at the Alamo Drafthouse on a Sunday morning, just after the daylight savings switch-over. Everyone was hung-over from the night before, and I had convinced myself they'd all hate the movie. But sitting in that theater alongside Brie Larson, John G Jr., Keith Stanfield, Rami Malek and the rest of our team was one of the most moving experiences of my life. I've never felt so connected to an audience before. Without this festival, I honestly don't know if Short Term 12 would have seen the light of day. We owe you all so much for believing in us."
Stay tuned to SXSW News each week for more 25th edition stories.
Join Us For SXSW 2018
Grab your Film Badge today for primary access to all SXSW Film events including world premieres, roundtables, workshops, and parties. Register to attend by Friday, November 17 and save. Book your hotel through SXSW Housing & Travel for the best available rates. Stay tuned for the 2018 SXSW Film Festival lineup which will be announced in January.
Follow us on Facebook, Twitter, Instagram, and SXSW News for the latest SXSW coverage, announcements, and updates.
See you in March!
Rick Kern/Getty Images for SXSW