Announcing Second Wave of 2018 SXSW Film Mentors and Round Tables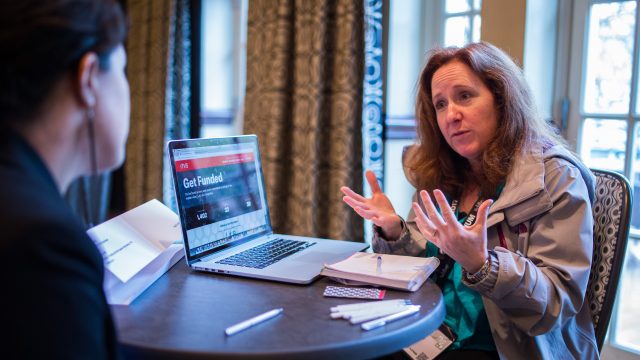 The SXSW Conference is happy to announce our second wave of Film Mentors and Round Table participants for the 2018 event. Mentor Sessions and Round Tables are SXSW Session Formats which provide an excellent way to get industry advice with a personal touch.
Mentor sessions center around one-on-one meetings with film and entertainment professionals, which range from experts in distribution and filmmaking to marketing and promotion, and more. Like the Mentor sessions, Round Tables are broken up into different sections such as Sales and Acquisitions, Publicity, and more.
Take a look back at our previously announced participants and stay tuned for Mentors and Round Tables sign-up coming later this season. Advanced sign-up is required and access is limited to badge type.
2018 Mentors and Round Tables
Penelope Bartlett (FilmStruck)
Ian Bricke (Netflix)
Mia Bruno (Creative Distribution Consulting)
Matthew Campbell (Denver Film Society)
Cullen Conly (ICM Partners)
Marcus Peace Cox (Through Films LLC)
Parker Davis (Verve)
Katie Doering (Sundance Institute)
Britta Erich (Creative Europe Desk Hamburg)
Garrett Greer
Mateusz Gutek (American Film Festival - New Horizons Association)
Diego Lopez Fernandez (Sitges International Fantastic Film Festival of Catalonia)
Kristin Harris (Good Deed Entertainment)
Megan Gilbride
Eric Hatch (Maryland Film Festival)
Ryan Heller (First Look)
Kier-La Janisse (Spectacular Optical)
Alex Johnson (Hacienda Films)
Gregory Kallenberg (Film Prize Foundation)
Marie-Louise Khondji (Le CiNeMa Club)
Jessica Kwan (Archer Gray)
Greg Kwedar
Missy Laney (Adult Swim)
Lu Lippold (Minnesota Film & Television)
Keith Maitland (Go Valley)
Kailey Marsh (Kailey Marsh Media)
Monica Garcia Massagué (Sitges International Fantastic Film Festival of Catalonia)
Kendall McKinnon
Matt Miller (Vanishing Angle)
Gabrielle Nadig (Beachside Films)
David Ninh (Kickstarter)
Malcolm Pullinger (Even Odd Films)
Sara Sampson
Marc Simon (Fox Rothschild LLP)
Christopher Slager (Endeavor Content)
Molly Thompson (A&E IndieFilms)
Rachel Walker (Sundance/LA Film Fest)

Join Us For SXSW 2018
Grab your Film Badge today for primary access to all SXSW Film events including world premieres, roundtables, workshops, and parties. Register to attend by Friday, February 9 and save. Book your hotel through SXSW Housing & Travel for the best available rates. Stay tuned for the 2018 SXSW Film Festival lineup which will be announced in January.
Follow us on Facebook, Twitter, Instagram, and SXSW News for the latest SXSW coverage, announcements, and updates.
See you in March!

Funding Artist Support Session - Photo by Kit McNeil