Marketing, Data, and AI in the Film & TV Industry – 2019 SXSW Sessions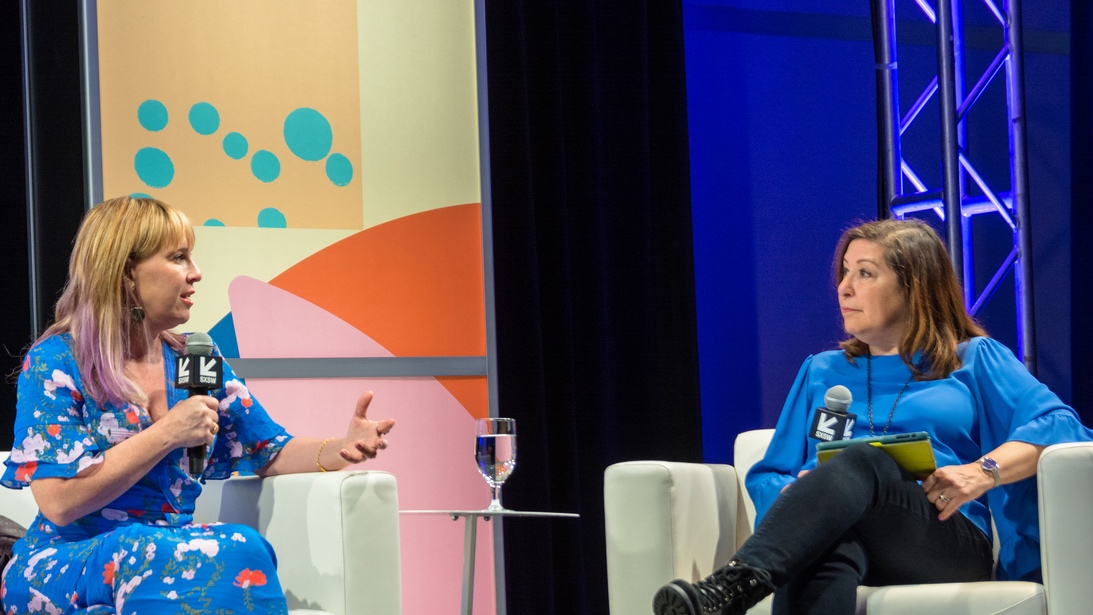 The Film & TV Industry Track takes a deep dive into the current and future states of film and television through an independent lens. Sessions in this track cover topics such as distribution, financing, representation, technological advancements, and the ever-changing nature of film and television.
Focusing on subjects that go beyond the industry bubble, explore Film & TV Industry Track session highlights below. Whether your interest is in Sports, Design, or Brands & Marketing, these sessions have something for everybody. Film & TV Industry Track sessions will be held March 9-12.
Film & TV Industry Session Highlights
A Conversation About Movie Posters
You used to see them in theaters and on walls, but now movie posters are everywhere — also on the web, on your phone, in apps. Key art has evolved dramatically since the painted and hand-lettered one-sheets of old. They vary from supersized posters in the urban landscape to tiny thumbnails in the iTunes store. New technologies, shifting demographics and tastes, changing fashions, and a radically different film industry present new opportunities and challenges. Join us for a conversation with three acclaimed film poster designers Akiko Stehrenberger, Kenny Gravillis, and Midnight Marauder talk about their craft.
AI For Storytellers: The Good The Bad and The Ugly
AI is permeating the entertainment industry and changing technology's role across every stage of content creation, distribution and marketing. These innovations can breed fear of how this technology will effect creativity and authenticity. In collaboration with Yves Bergquist, Founder/CEO of Corto & Director of AI & Neuroscience in Media at USC's Entertainment Technology Center and Jess Fuselier from Sundance Institute, they will breakdown the good, the bad & the ugly of AI's current and potential influence on the entertainment industry.
Creatives and Data-Scientists - Movie-Making BFFs?
Creative disciplines and artificial intelligence may be antagonists but movie creatives are beginning to embrace technological innovation and its data. By exploiting machine capacity to rapidly measure and compare 100,000+ movie script features with those of other movies, AI provides fascinating insights that supercharge creative decision making. We'll answer questions around sentiment, topic and audience, like what is the emotional valence of the characters? Is my protagonist on an emotional journey? Who is my audience? What are the comps? How does this affect the bottom-line? And ultimately, why does it matter? Speakers Mark Bessen, Monica Landers, and Grace Lin from StoryFit will share compelling research from real-world examples. Prepare to be entertained by data-scientists who love movie-making while getting a preview of your next-gen gut check.
Future of Athletes' Production Companies
In this emerging new media era, professional athletes are taking greater control of their narrative utilizing their rising position of cultural influence to tell stories that are important to them. Players and their media teams are using their platform to move from merely participating as talent to producing content that expresses their point of view. We'll discuss the strategy, the obstacles and the future plans of SpringHill Entertainment (LeBron James' company), Thirty Five Media (Kevin Durant's company), and Unanimous Media (Steph Curry's company) in the context of the larger media landscape.
Live Long and Prosper: Marketing to Bingers
74% of U.S. youth believe there is so much entertainment that they cannot keep up with it all (*Cassandra Report), meanwhile, the number of content providers and content produced is only growing exponentially. And so the "to-watch" list of content grows, meaning viewers are often watching a series outside of the marketing "launch" phase. Weeks or even months later, the conversation around content can continue to grow and draw in new viewers to non-appointment viewing. How are we embracing delay-watchers? How do we engage and rise above the clutter with this valuable audience? Find out with speakers Kadrian Alvarenga (FX Networks), Stephanie Gutierrez (Art Machine), Trisha Meathe (Fandango/NBCUniversal), and Amy Shelby (The CW).
Join Us in March
Register to attend SXSW 2019 today to experience these compelling sessions and more. Follow us on Facebook, Twitter, Instagram, and SXSW News for the latest SXSW coverage, announcements, and updates.