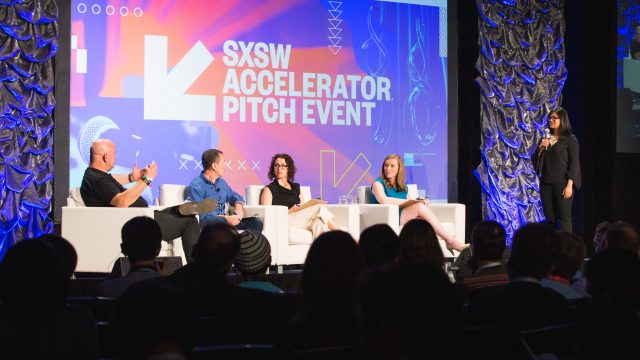 Each year, the SXSW Accelerator Pitch Event® showcases the most innovative and exciting technology from the global startup ecosystem, supporting new ideas and driving early-stage growth. Since its inaugural year, 403 participating companies have raised a total of $4.63 billion in funding. SXSW 2018 marks the event's tenth year and largest to date.
PitchBook, a financial data and software company, has compiled a decade's worth of data into a report for the SXSW Accelerator Pitch Event. According to the new data, 2017 is on course to become the fourth straight year of more than $30 billion in venture capital commitments.
What's more, the available venture capital to deploy has reached a benchmark high, currently sitting at $92 billion. In 2017, the median angel and seed deal size surpassed $1 million for the first time, and the median pre-money valuation was pushed over the $6 million mark. For SXSW Accelerator participants, the median capital raised has reached $2.5 million.
"As a data provider for global private and public financial markets, PitchBook has kept a close eye on the ebbs and flows of the venture capital industry over the last ten years, specifically how the SXSW Accelerator, and programs like it, have played a role in driving the industry forward," said Steve Bendt, VP of Marketing at PitchBook. "What's clear from our data is the SXSW Accelerator program has set the bar for early-stage startups, representing the quality standard VC investors now expect from prospecting portfolio companies. Much like past years, we anticipate 2018 SXSW Accelerator participants to take up VC mindshare and go on to disrupt the way we live, work, and play."
Download the SXSW Accelerator Pitch Event Report from Pitchbook to explore the 2018 industry categories and data on standout, past participants from the most VC capital raised to most active investors in SXSW companies and much, much more.
2018 SXSW Accelerator Pitch Event
SXSW Accelerator Pitch Event is seeking inventive startups to participate, offering the opportunity to demonstrate their product and the possibility to obtain funding. Connect and compete in front of a live audience, industry experts, venture capitalists, and high-profile media at SXSW 2018 from March 10-12.
"With the current trend of tremendous growth opportunities for startups in the marketplace, celebrating our 10th year couldn't have come at a better time," said Chris Valentine, SXSW Accelerator Pitch Event Manager. "The rapid success we've seen from past participants such as Tango, Spredfast, Hipmunk, Siri, and Soylent, and the rising trend in our international participation, proves that SXSW Accelerator has become the premier destination for global innovation and technology."
Accelerate your startup company to the next level – enter your project before the final application deadline on Sunday, November 12, 2017.
2017 SXSW Accelerator Pitch Event – Photo by Alexa Gonzalez Wagner