Keynote Kathy Griffin, Esther Perel, Governor Jay Inslee & More Join the 2019 SXSW Conference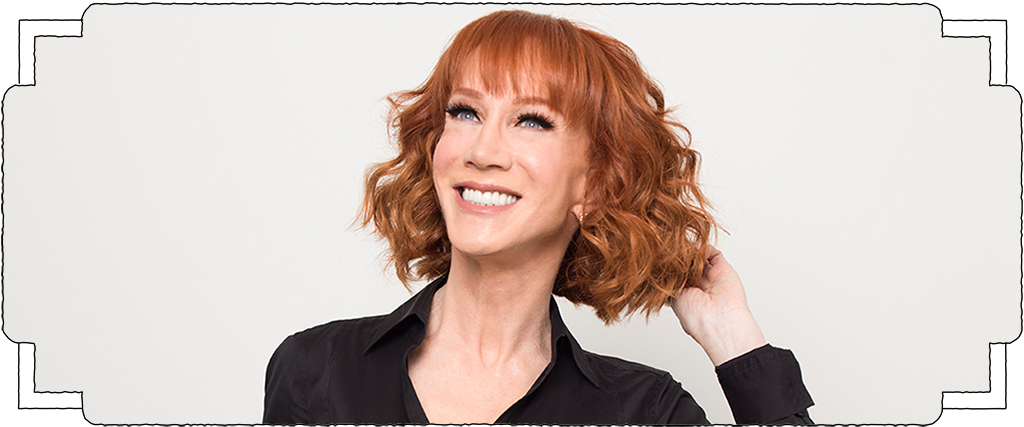 It's the final countdown to SXSW 2019 and we are pleased to add another Keynote and more Featured Speakers to the already impressive SXSW Conference programming lineup. Today's additions include a Keynote from award-winning comedian Kathy Griffin, who will be joining Kara Swisher; White House correspondent of the PBS NewsHour Yamiche Alcindor; Governor of Washington Jay Inslee; CEO and Founder of ProtectHer Alexis Jones; and iconic psychotherapist Esther Perel.
Register to join us March 8-17 for the 2019 SXSW Conference & Festivals.
Keynote
Kathy Griffin — Two-time Emmy and Grammy award-winning comedian Kathy Griffin is a towering figure on television, on tour and in publishing. She breaks through the entertainment clutter with her universally recognized brand of pull-no-punches comedy. Following the premiere of Kathy Griffin: A Hell of a Story, she'll sit down for a discussion about free speech, fake news, and the comedian's precarious role in today's cultural divide. Griffin will be in conversation with Kara Swisher, co-founder and editor-at-large of Recode.
Add to Your Schedule
Kathy Griffin joins Kara Swisher (Convergence) as well as previously-announced Keynotes Adam Horovitz & Michael Diamond of Beastie Boys with Amazon Music's Nathan Brackett (Music), John Boehner with Kevin Murphy (Convergence), Jessica Brillhart (Film), Bozoma Saint John (Convergence),T Bone Burnett (Music), Matt Lieber, Michael Mignano, and Dawn Ostroff (Convergence), Joseph Lubin (Interactive), Shirley Manson and Lauren Mayberry with Puja Patel (Music), Roger McNamee with Nicholas Thompson (Interactive), Marti Noxon (Film), PJ Raval (Film), Kevin Systrom and Mike Krieger with Josh Constine (Interactive), and Olivia Wilde (Film).
Featured Speakers
Yamiche Alcindor (Cities, Government & Politics) — Yamiche Alcindor is the White House correspondent for the PBS NewsHour. She is also a contributor for NBC News and MSNBC often appearing on a number of shows including Morning Joe, Andrea Mitchell Reports, and Meet the Press with Chuck Todd. Alcindor will interview Stacey Abrams during the Featured Session, "Lead from the Outside: How to Make Real Change."
Add to Your Schedule
Jay Inslee (Cities, Government & Politics) — Governor of Washington Jay Inslee will speak during Conversations About America's Future, a series of talks in collaboration with The Texas Tribune that will bring together some of the nation's top political leaders whose ideas and vision for the future will shape our country through 2020 and beyond.
Add to Your Schedule
Alexis Jones (Future Workplace) — Founder of I AM THAT GIRL and ProtectHer, Alexis Jones is also an author, activist, speaker, and media personality. In a messy, complicated world of hyper political correctness, rampant "isms" and unparalleled divisiveness; Jones will explain all the nuances to help usher us from a place of anger to patience, fear to tolerance and shame to radical grace. Hired to work with Fortune 100 companies, Hollywood, US politics, and the sports world; Jones understands that the best company culture's are built with an intentional heartbeat; individuals with hyper self awareness, humility through context, brave vulnerability, and empathy through proximity.
Add to Your Schedule
Esther Perel (Future Workplace) — Famed couples therapist Esther Perel has spent more than 35 years helping people articulate their aspirations, explore boundaries between self and others, and repair trust that is broken. Now she's applying her extensive knowledge of relationships to help us master the art of modern leadership. Join Perel at her Featured Session, "What Business Leaders Can Learn About Workplace Dynamics from Couples Therapy."
Add to Your Schedule
Attend SXSW 2019
We hope to see you this March 8-17 in Austin, TX! Get your SXSW Badge and reserve your hotel today to experience these Conference sessions along with 10 days of screenings, showcases, exhibitions, networking, and beyond.
Already registered? Before you begin your SXSW 2019 adventure, download the SXSW GO App, link your badge to your account, and begin adding events to your own SXSW Schedule.
New for 2019, registrants with Platinum, Interactive, Film, and Music Badges are able to request priority access to individual Conference sessions and parties, Music Festival Showcases, Film Festival Screenings, and Comedy Festival Showcases with SXXpress Passes.
Follow us on Facebook, Twitter, Instagram, and SXSW News to stay current with all things SXSW.
2019 SXSW Keynote, Kathy Griffin – Photo courtesy of the speaker
All speakers subject to change