Passion for Pasta & Seafood: The Mediterranean Diet is Good for You & Good for the Planet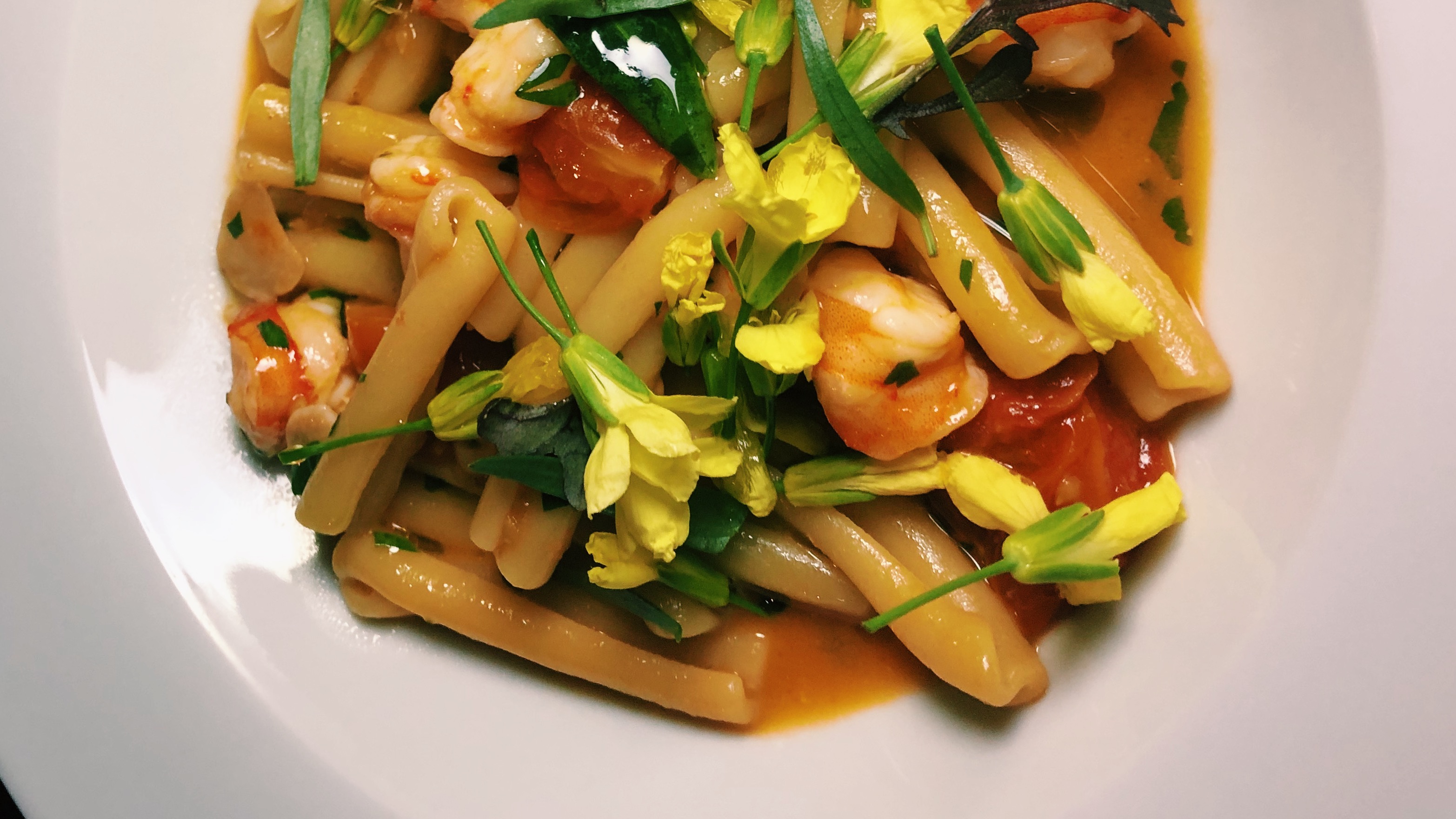 Dine anywhere along the Mediterranean coast and you'll find fresh seafood served with pasta is par for the course (pun intended). That's because they're both star players in the regional diet, which emphasizes eating unprocessed, plant-based foods and lean proteins.
As an Italian, family-owned company, Barilla is a passionate advocate of the Mediterranean diet and lifestyle — and a fierce proponent of producing and eating food that is both good for people and good for the planet. Fortunately, those things naturally go hand in hand: The Barilla Center for Food & Nutrition Foundation double food and environmental pyramid shows that foods with a lower environmental impact — such as responsibly farmed seafood and plant-based foods like pasta — are also recommended by nutritionists for their health benefits.
On Monday, TV host, chef, author and entrepreneur Andrew Zimmern led "The Future of Food: Aquaculture," a SXSW panel discussion of how marine farming can help feed the world's burgeoning population without depleting the planet's resources. Later that evening, at dinner sponsored in part by Barilla, the concept was brought to delicious life by Chef Paul Bartolotta, who prepared a Barilla Collezione pasta seafood dish for Zimmern, his fellow panelists and other guests.
For healthy pasta recipes and to learn more about the Mediterranean diet and Barilla's Good for You, Good for the Planet initiatives, follow @BarillaUS and visit Passion for Pasta on Barilla.com
Content and image provided by Barilla