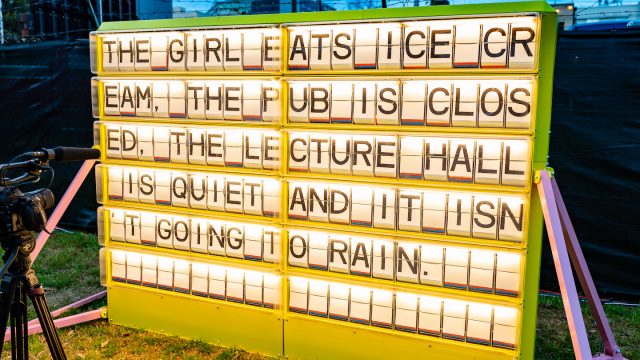 This coming March, the SXSW Art Program returns for its 4th year of showcasing experiential and conceptual visual artworks. With a focus on art that applies cutting-edge technology to create immersive experiences, the Art Program inspires and connects attendees. Exhibiting your art to the multi-disciplinary SXSW community that push the music, film, and technology sectors forward is a unique opportunity to impact future industries and make valuable personal and professional connections. Applications are now open.
Applications completed by the early deadline of Thursday, September 19, 2019 will pay a fee of $40. The fee to apply then raises to $90 until the final deadline of Thursday, October 10, 2019. Any application that comes in after the final deadline will be subject to a fee of $150.
All visual artists – studios, designers, collectives, and individual artists– are eligible to enter their project. Once we have collected all proposals, final selections will be made by the SXSW Art Team with proposal feedback from our Advisory Board members.
Art Program Alumni
Interested in applying, but looking for a little inspiration? Take a look a selection of past exhibits on the SXSW Art Program homepage.
Attend SXSW 2020
Considering joining us for SXSW 2020 in March? Badges are now on sale. Attend SXSW 2020 and immerse yourself in art, music, technology, film, and culture. Register soon and receive the lowest rate on badges. Booking your hotel soon using SXSW Housing & Travel will get you the best rates and locations.
Stay up to date on SXSW 2020 news by following us on Facebook, Twitter, and Instagram.
EVERY THING EVERY TIME by Naho Matsuda – Photo by Ann Alva Wieding