Things to Remember When Applying to the SXSW 2020 Art Program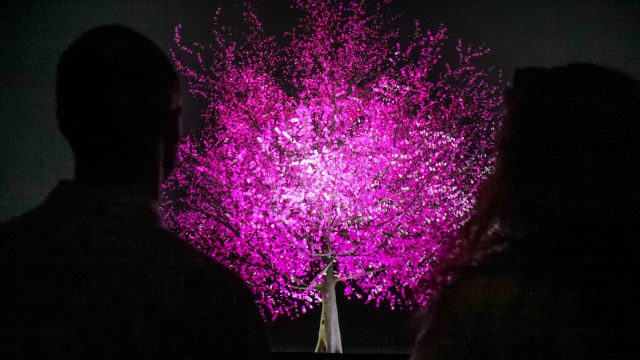 We're back with the fourth year of the SXSW Art Program. A platform for discovery, connection, and inspiration, we look for applicants who create experiential and conceptual visual artworks that apply emerging technologies and immersive environments.
The program welcomes both emerging and established artists and seeks work that demonstrates our values of creativity, culture, storytelling, and innovation. The Art Program is an excellent way to network and provides the opportunity to gain exposure to new audiences across industries.
We want to provide some tips and advice as you are working on your applications. And if you need some inspiration, explore work by Art Program Alumni. Get going and don't forget — the final deadline to apply is October 11 at 11:59pm PT.
Tips for Applying
Merge Disciplines
Get creative with utilizing different methods and materials when creating your installation. We want to see something we have never seen before.
Tell a Story
The most successful artwork shares a message with its viewers. Think about how to best visually communicate what your art is about.
Audience Engagement is Key
Think about how an audience can interact, engage, and have a sensory experience with your artwork. We select works that allow an audience to connect with the installation and those around them.
We Have Room
We have large indoor and outdoor exhibition spaces available for Art Program participants. We encourage you to utilize the full space given when planning and executing your artwork.
Don't Hold Back
We want to see your wildest ideas come to fruition. Surprise us, shock us, and don't limit yourself to the norm. We can't wait to see what you create.
Want to See Art Program Installations in Person?
Make your plans now to join us in March 2020. Register and book your hotel early through SXSW Housing & Travel for the best rates and locations.
SXSW Art Program: Blooming by Lisa Park - Photo by Randy and Jackie Smith