SXSW Badge Quiz
Your SXSW adventure begins when you've secured your badge – Platinum, Interactive, Film & TV, or Music.

Take the Badge Quiz below to find out which badge is the perfect fit for you before you register.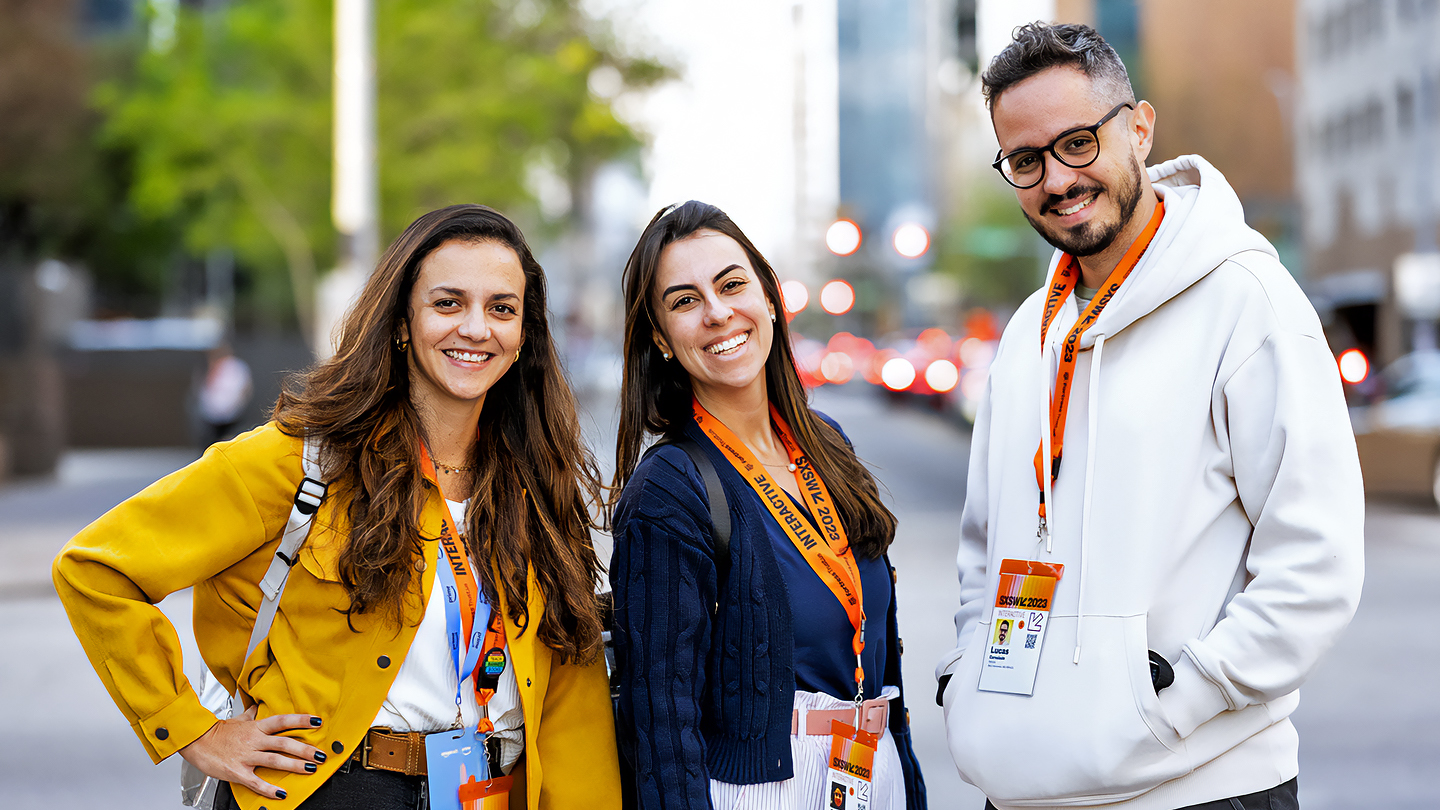 SXSW 2023 – Photo by Tico Mendoza
Attendees will receive primary access to programming associated with their badge type but also enjoy secondary entry to most other SXSW events, giving you the chance to experience more of what SXSW has to offer. There are four SXSW Badge types – Platinum, Interactive, Film & TV, and Music.
All Badges receive primary access to Conference Keynotes, Conference All Badge Tracks, Exhibitions, and Comedy Showcases.
The Platinum Badge is your key to everything SXSW has to offer with primary access to all events. Experience groundbreaking conference sessions, iconic festivals, unparalleled networking opportunities, and more.
New for 2024, the Interactive Badge grants you primary access to all Conference programming and Interactive events. Plus, enjoy secondary access to a majority of festival programming.
With a Film & TV Badge or Music Badge, you have primary entry to the respective Conference tracks and events of your badge type.
Explore our exclusive group rates for teams of 10 or more as well as enrolled student discounts.
SXSW Programming Overview
The SXSW Conference provides an opportunity for global professionals at every level to participate, network, and advance their careers. Explore Keynotes, Featured Speakers, panels, workshops, podcasts, book signings, and more session formats across SXSW programming tracks.
SX hosts a variety of compelling evening networking experiences that complement the many learning opportunities of its daytime programming. Experience numerous esteemed competitions and awards ceremonies honoring some of the tech industry's most important innovators and cutting-edge companies.
The SXSW Film & TV Festival celebrates raw innovation and emerging talent from both behind and in front of the camera. Featuring provocative dramas, documentaries, comedies, genre standouts, and more, the festival has become known for the high caliber and diversity of films presented, and for its smart, enthusiastic audiences.
The SXSW Music Festival invites artists, industry professionals, and fans from all over the world to Austin, Texas for a week every March to attend performances by iconic artists, make professional connections, elevate their musical careers, and discover the next wave of musical talent.
Growing from a one-night celebration of comedy's biggest names into a week-long whirlwind of a festival, the SXSW Comedy Festival presents uniquely diverse programming that highlights exceptional emerging and established talent.
In addition to providing a platform for the most groundbreaking and diverse panels, sessions, and festivals, SXSW hosts many different world-class Exhibitions as well as Meet Ups, product demonstrations, and more.