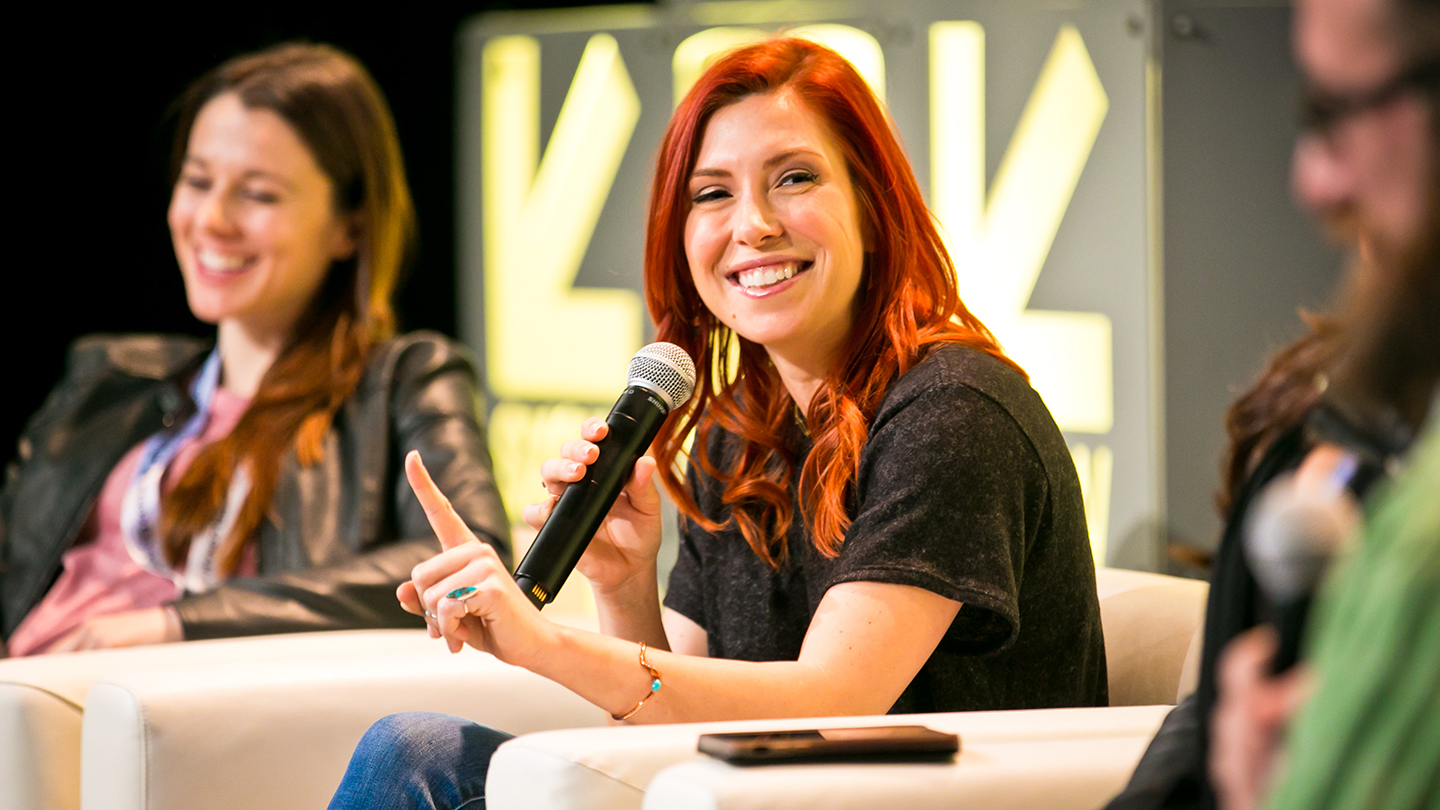 Help shape the 2020 SXSW Conference programming – Propose session ideas through the SXSW PanelPicker® before the extended deadline of Sunday, July 21.
PanelPicker® is the official SXSW user-generated session proposal platform developed to encourage the community to pitch their proposals for our daytime conference programming. This easy, two-step online process allows the SXSW community to have a voice in what creative and thought-provoking programming is scheduled at the SXSW Conference and SXSW EDU.
"PanelPicker connects us with the thousands of creative professionals, experts and decision-makers from the many disciplines in the global SXSW community. This interface helps us identify the most compelling new ideas within the many different industries we serve and, in so doing, keeps SXSW exciting, timely, and relevant." – Hugh Forrest, SXSW Chief Programming Officer
The SXSW Conference provides an opportunity for global professionals at every level to participate, learn, and network. Explore what's next in the worlds of entertainment, culture, and technology within 20 Tracks of programming.
Learn more about the application process and tips for creating a successful proposal below before the PanelPicker deadline.
The Application Process
Upload proposals related to music, film, and digital technologies in a variety of session formats including panels, solo presentations, workshops, podcasts, and more. The application process is simple: visit panelpicker.sxsw.com and complete the online form by July 21 at 11:59pm PT.
All ideas received will be posted online for the PanelPicker Community Voting period from August 5–23. Community votes makeup 30% of the final decision, plus input of the SXSW Staff (30%) and Advisory Board (40%) helps ensure that lesser-known voices have as much of a chance of being selected to speak at SXSW as individuals with large online followings. Together these percentages help determine the final programming lineup – it's as easy as "enter, review, comment, and vote" to help shape SXSW programming.
Tips for Success
Follow the instructions and read the PanelPicker FAQ for important information about SXSW and valuable tips for creating a great proposal.
Create a future-focused, original proposal that shows what you're passionate about.
Depth and specificity – the more specific a proposal is, the better. Drill down to what really matters.
Your title should reflect your description – think simple, accurate, and succinct. Tip: Avoid all CAPS or all lowercase in your title.
Diversity matters – all panels (3-4 person sessions) must include diversity in gender, race, location, and employment of speakers as well as diversity in thought and opinion.
Include a video with your proposal. Your speaking abilities matter and we'd like to see them. No fancy production required.
Proofread, proofread, proofread.
You will NOT be able to make any edits once you have clicked "Enter My Proposal." Be sure you have reviewed your proposal carefully.
Meet the July 21 deadline!
Programming Tracks & Trends
Explore all 20 Tracks of the SXSW Conference for Convergence, Interactive, Film, and Music programming.
While PanelPicker contributes to the majority of the 2020 SXSW Conference programming, it also helps us identify industry trends based on each season's entries. From the evolution of immersive technology to the application of interpersonal relationship skills, and the ever-changing media landscape to the promise of gene editing, SXSW aims to keep the cutting edge in view. Explore previous programming trends from SXSW 2019 and follow SXSW News for the latest updates in trends that emerge from the 2020 PanelPicker.
Enter Your Session Idea for SXSW 2020
Stay tuned for more updates on PanelPicker proposal tips, trends, Community Voting, and SXSW 2020 information. Looking for PanelPicker inspiration? Browse our 20 Tracks of programming for expanded descriptions as well as 2019 speaker and session highlights.
Explore all open applications for the 2020 event and be a part of this inventive SXSW community from March 13-22, 2020 in Austin, TX.
Mark your calendars for August 1, 2019 when SXSW 2020 Registration and Housing open.
New Voices in Gaming – 2019 SXSW Session – Photo by Travis Lilley