"When I came to New York, I had done marionettes for many years and I had only done a few hand puppets. I sat in front of a mirror for months practicing lip synch that Jane Henson taught me, but I didn't do voices for four years. I didn't think enough of myself, I had low self-esteem still and I didn't think I could do it and Jim was about to give up on me, until one day we did a tv show, and he [Jim] forced me to do a character. He forced me and from that point on I started learning, " — SXSW Featured Speaker, Frank Oz.
Oz is a four-time Emmy winner, a performer with The Muppets, and voiced the part of Yoda in the Star Wars films. He also directed over a dozen films including Little Shop of Horrors and The Score. This year, Oz brought Muppet Guys Talking - Secrets Behind the Show the Whole World Watched to the SXSW Film Festival where, for the first time ever, five of the original Muppet performers came together to discuss the creation of their iconic characters under the visionary leadership of Jim Henson.
Leonard Maltin, one of the world's most respected film critics and historians, joined Oz for the SXSW Conference Featured Session. He is best known for his widely-used reference work Leonard Maltin's Movie Guide and its companion volume Leonard Maltin's Classic Movie Guide.
Enjoy this candid conversation about Oz's illustrious career featuring stories from how he got started in puppetry to his humble beginnings as a filmmaker.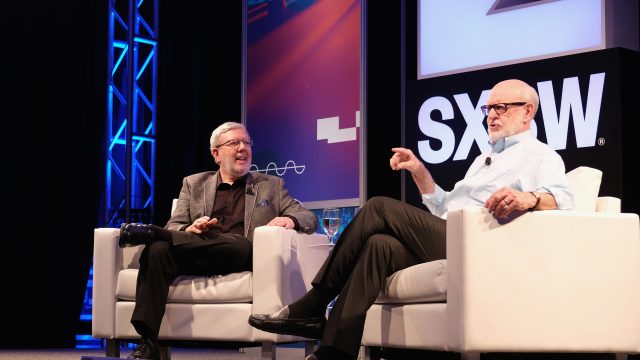 Learn More About SXSW 2018
Learn how to successfully enter your film to the 2018 SXSW Film Festival with our How to Submit Your Film video and find out more information about deadlines and fees here.
Mark your calendars for Tuesday, August 1 when registration, housing, and press accreditation opens for the 2018 SXSW season. We hope to see you in March!
Follow us on Facebook, Twitter, Instagram, and SXSW News for the latest SXSW coverage, announcements, application tips, and updates.
Photo by Hubert Vestil/Getty Images for SXSW