Filmmaker in Focus Series: Grand Jury Winners
Ever wonder how a filmmaker comes up with a story? Their motivation? Over the past several months SXSW has reached out to several filmmakers and asked questions about the stories behind the stories. With our Filmmaker in Focus blog series we will feature directors from our 2017 film festival lineup.
First up, interviews with our SXSW Grand Jury winners, Ana Asensio for Most Beautiful Island (Narrative) and Jairus McLeary for The Work (Documentary).
Most Beautiful Island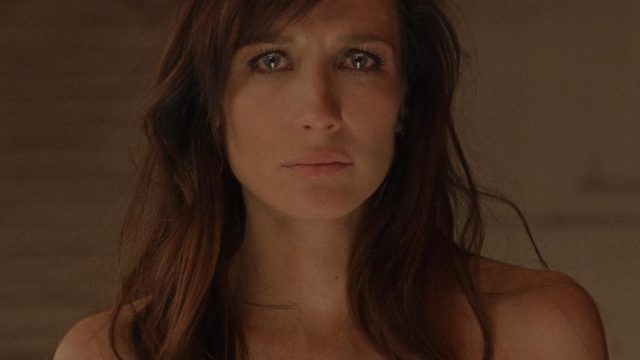 Q: Tell us a little about your film?
A: "Most Beautiful Island was inspired by my own life experiences, and the challenges I encountered when I first arrived to New York City. It's a very personal film for me and I wanted it to feel intimate, immediate, and a little gritty, so we shot in mostly handheld on Super 16mm."

Q: What motivated you to tell this story?
A: "I wanted to tell a different immigrant story – the story of women coming to New York City hoping to start a new life, or follow a dream. Of women not escaping poverty, but rather educated, accomplished women risking a more secure life at home for a difficult, unpredictable, and possibly dangerous life in New York City with no family and no safety net. We often don't think of these individuals as "immigrants" since they don't take on the typical jobs that we associate with that term, however, they do live in vulnerable situations. Why would they choose to go through struggles in New York City when they don't "need to?" I wanted to look at a day in the life of one of these women and examine the challenges and opportunities she encounters."

Q:What is your spirt animal?
A:"Lynx."

The Work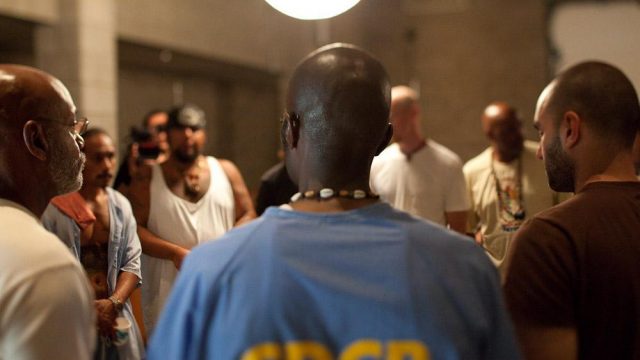 Q: Tell us a little about your film?
A: "The film follows three men from the outside as they experience four days with the inmates of a level-4, maximum security prison. What began in Folsom State Prison is something akin to a group therapy circle nearly twenty years ago with a handful of convicts and concerned citizens from the outside, has become a one of a kind rehabilitation program jointly operated by private citizens and the convicts themselves with permission from the prison administration. Shot inside a single cinderblock room over the course of one of the program's biannual, four day long events, the obvious differences between the convicted men and the three men from the outside begin to disintegrate as each man comes to find a deeper understanding of himself, collective realizations that may challenge our ideas of social identity, incarceration and rehabilitation."

Q: What motivated you to tell this story?
A: "I was among the group of civilian volunteers who were invited to the very first 4-day event inside Folsom State Prison in 2000. My father was one of the guys that was recruited to come in from the outside and he invited me. Although I trusted him implicitly, the weight of what I didn't know about the inside of a maximum security prison made me say no. It wasn't until the third time he asked me that I said yes. By that time I'd confronted the reality that I'd just been unconsciously filling the vacuum of my own ignorance with fiction gleaned from movies and television, and I realized that it was my obligation to fill it with objective fact. Afterwards I was floored and that feeling never went away no matter how many times I went back. For the convicts who lived there, their commitment to honesty could well result in their own death once a session was over and indeed did. Their willingness to lay bare their emotions was truly a matter of life and death. That intensity spread to the rest of the room that inside or outside became irrelevant and the heart of what was at stake was the personal integrity of the rest of your life. Over the years my brothers, my father and I returned, and I was continually shocked by the level of insight I gained about myself alongside men that were more than what I had initially judged they were. I came to understood that my judgments were a uninformed a choice I'd made. At first that choice embarrassed me, but as time went on, I understood that it was one that that every man in that room, both free and incarcerated admitted to making about each other at some point. So after I got involved in filmmaking, there simply came a time where I had to at least try to tell this story, this story of people who were trying to do something together that changed the way they saw one another and in so doing, were able to change their behavior. We were fortunate enough that the men trusted us so that when they were ready to tell their story we were able to find the right people to help do that."

Q:What is your spirt animal?
A:"Man. Over the years I've found myself at different kinds of events and been inspired by indigenous rituals that draws on some of those inner archetypes… But lately, I feel like Hannibal Buress is my spirit animal. Maybe that's just wishful thinking."

Explore More Content From SXSW 2017
Get inspired by a multitude of diverse visionaries at SXSW – browse more 2017 Keynotes, Featured Sessions, Red Carpets, and Q&A's on our YouTube Channel.
Follow us on Facebook, Twitter, Instagram, and SXSW News for the latest SXSW coverage, recaps, late-breaking announcements, and updates.