2018 SXSW Film Festival Selections: Animated Shorts [Video]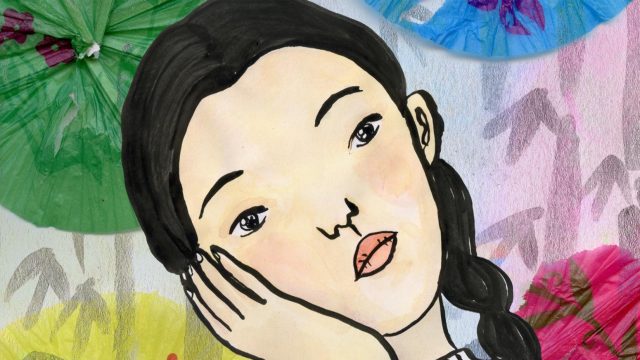 To give you a taste of what's to come at SXSW 2019, we're remembering the incredible work we showcased at the 2018 SXSW Film Festival that is available to watch online now!
This week we're highlighting the 2018 Animated Shorts Competition. We're always on the look out for films that use imaginative animation styles and stories to create an eclectic and fun screening for our audience.
The winner of our SXSW Animated Shorts Competition each year is Oscar Qualified and becomes eligible for the Academy Awards. If you're curious about SXSW Shorts Programming check out this podcast for insight into our process.
If you're interested in what types of films we program, you can also check out short films from past editions of SXSW on our SXSW Film Festival Vimeo Channel!
2018 SXSW Animated Short Film Selections
Agua Viva directed by Alexa Lim Haas
A Chinese manicurist attempts to describe feelings she doesn't have the words for in a language she does not speak.
JEOM directed by Kangmin Kim
A father and a son both have the same big birthmark on their butt. Believing that the two birthmarks are connected, the son scrubs his father's birthmark to remove it – but he just can't get rid of it.
Octane directed by Jeron Braxton
A street race that reflects America's genocidal history and the parallels between slavery and the private prison system.
Solar Walk directed by Réka Bucsi
Solar Walk shows the a cosmic journey of individuals and their passion for creation, through the unique and playful texture of the animation craft itself.
Undiscovered directed by Sara Litzenberger
Sasquatch has always remained elusive in photos – but not for the reasons we think.
Other Animated Shorts that were part of the SXSW 2018 program, but are not yet available to watch on online include:
Abnie Oberfork: A Tale of Self-Preservation directed by Shannon Fleming

Intimity directed by Elodie Dermange

Manivald directed by Chintis Lundgren

People of Color directed by Raghav Arumugam

Sog directed by Jonatan Schwenk

The Shivering Truth directed by Vernon Chatman, Cat Solen
Join Us For SXSW 2019
Register and book your hotel now to save! The Film Badge gets you primary access to all SXSW Film events including Film Keynotes and Featured Sessions, world premieres, round tables, workshops, parties, and more. Over the course of nine days, the SXSW Film Festival hosts over 450 screenings! Film registrants also have primary access to Convergence events, including the Comedy Festival and nine unique Conference tracks, as well as secondary access to most Interactive and Music events.
Follow us on Facebook, Twitter, Instagram, and SXSW News for the latest SXSW coverage.
See you in March!
Agua Viva - Photo by Alexa Lim Haas