2018 SXSW Film Festival Selections: Texas High School Shorts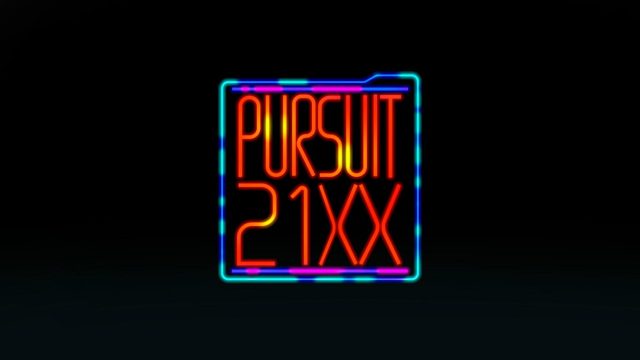 To give you a taste of what's to come at the 2019 SXSW Film Festival, we're remembering the amazing work we showcased at the 2018 event that is available to watch online now!
In the spirit of celebrating and nurturing up-and-coming Texan student filmmakers, this week we're highlighting the 2018 Texas High School Shorts Competition!
If you're curious about SXSW Shorts Programming, check out this podcast for insight into our process. If you're interested in what types of films we program, you can also check out short films from past editions of SXSW on our SXSW Film Festival Vimeo Channel.
Find out how to submit your Texas High School Short to the 2019 SXSW Film Festival here. The submission deadline is Thursday, December 13 at 11:59 PM PT.
2018 SXSW Texas High School Short Film Selections
The Art of War directed by Cal Etcheverry
There are only two realms in which rules are broken – art and war. A blissful artist romantically paints the tragedies of a battle-bruised soldier entrenched in the reality of war.
CCISD Strong directed by Sofia Rasmussen
These are the stories of people who stepped up in the tough times after Hurricane Harvey and brought hope to those who needed the support of their community in and around Clear Creek Independent School District.
Confined directed by DZ Zavitsanos and Socs Zavitsanos
When Myles is held at gunpoint in crime-ridden Baltimore, his life is forever changed…
Contact directed by Lindsay Wolf
Contact follows two awkward teenagers on a movie date struggling with whether or not to show their true feelings for each other through subtle physical contact.
Escape directed by Jada Harbin and Karina Harchandani
A 19 year old drunk is triggered to drink when her boyfriend fails to keep his promise. A friend cleans her up and is her shoulder to cry on, maybe even more. Is it too good to be true?
koepcke directed by C. Fears
koepcke is an experimental animation about the experience of a 17 year old girl in 1971.
How You See Us directed by Susannah Joffe
How You See Us is Joffe's way of giving a voice to all the women who are done with being disrespected and with the hope it encourages men to rethink the over-sexualization of women in society.
Hunned Effort directed by Nicholas Luna and Alan Lawson
Music Video for, Alan Lawson's, Hunned Effort. Shot and edited by Nicholas Luna.
Molly and Me directed by Collin Grant and Colton Vanlandingham
Party animal Bryce and sweet Molly meet each other at a party and decide to get to know each other better. They start to find out that neither one of them are who they seem.
The Night I Lost My Favorite Jacket directed by Jenna Krumerman
A girl tells her friend about her Saturday night. She loses her favorite jacket and a little of herself while meeting new characters and trying to get by.
Pursuit: 21XX directed by Ben Phillips
A cybernetically enhanced man must track down the criminal who stole his wallet by chasing the masked thief through a futuristic city, and will have to make the ultimate decision between what is right and wrong.
Pursuit of a Dream directed by Scott Larson
A man working a dead end nine-to-five has to let go of his past in order to pursue his future.
Puzzle Pieces: Living Life on The Spectrum directed by Georgia Moore
Puzzle Pieces: Living Life on The Spectrum explores children and teens that have autism spectrum disorder.
#RefugeesWelcome directed by Ramiro Cantu
In order to survive, a young Syrian woman leaves her home, family, and country behind to seek refuge in the United States.
The Risk For Freedom directed by Alex Le
This documentary follows the early life of a Vietnamese immigrant, the director's grandmother, and her struggle to get to America.
Roommate directed by Jinho Rhee
Everyone has roommate problems at some point.
TAKE A CHANCE directed by Weatherly Giblin
TAKE A CHANCE is a powerful and visually pleasing dance film that plays with florescent lighting, intense music, and movement to match.
What It Takes directed by Kourtney Williams
This documentary was created to help express the point of view of a male gymnast. There's a lot that goes into the sport of gymnastics and what it takes to be successful. The story takes you through 3 different perspectives to show their passion.
Other Texas High School Shorts that were part of the SXSW 2018 program, but are not yet available to watch online include:
Loveless directed by Weston Bering
Roommate directed by Jinho Rhee
Return Policy directed by Demar Gunter
Silent Fist directed by Jose Martinez
Join Us For SXSW 2019
Register and book your hotel now to save! The Film Badge gets you primary access to all SXSW Film events including Film Keynotes and Featured Sessions, world premieres, round tables, workshops, parties, and more. Over the course of nine days, the SXSW Film Festival hosts over 450 screenings! Film registrants also have primary access to Convergence events, including the Comedy Festival and nine unique conference tracks, as well as secondary access to most Interactive and Music events.
Follow us on Facebook, Twitter, Instagram, and SXSW News for the latest SXSW coverage.
See you in March!
Pursuit: 21XX - Photo by Ben Phillips