2018 SXSW Film Festival Selections: Texas Shorts [Video]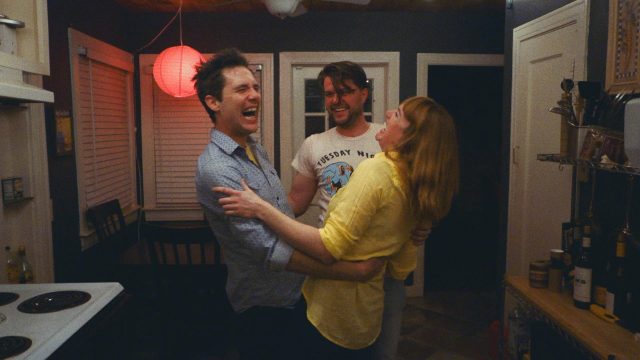 To give you a taste of what's to come at the 2019 SXSW Film Festival, we're remembering the amazing work we showcased at the 2018 event that is available to watch online now!
This week it's all about Texas, y'all! We loved showcasing our homegrown filmmakers and their shining work from the Lone Star State in our 2018 Texas Shorts program.
If you're curious about SXSW Shorts Programming, check out this podcast for insight into our process. If you're interested in what types of films we program, you can also check out short films from past editions of SXSW on our SXSW Film Festival Vimeo Channel.
2018 SXSW Texas Short Film Selections
Ghosted Featuring Kamille - 'Get Some' directed by Fidel Ruiz-Healy
A story about youthful animalistic lust and how it presents itself under the glow of the full moon light. The answer is it's messy and there is lots of biting.
Heavy Chemistry directed by Blair Rowan
Feelings get complicated and oddly mutual amongst a trio of friends in Heavy Chemistry, a short comedy about love, friendship, attraction, hunger, lust, and other complex chemical reactions.
Liberty Hill directed by Katie Graham
A 75-year old grandmother with deep Texas roots finds a new mission after a political awakening.
Nice Ass directed by Carlyn Hudson
After a failed date, Jake maintains a friendly connection with a part of Brooke no one saw coming.
An Uncertain Future directed by Iliana Sosa and Chelsea Hernandez
In Austin, Texas, two expectant mothers—one undocumented and one U.S. citizen—must contend with increased ICE raids and mounting hostility towards immigrants under President Trump.
Other Texas Shorts that were part of the SXSW 2018 program, but are not yet available to watch online include:
Come & Take It directed by Ellen Spiro and PJ Raval
Don't Be a Hero directed by Pete Lee
Maude directed by Anna Margaret Hollyman
Join Us For SXSW 2019
Register and book your hotel now to save! The Film Badge gets you primary access to all SXSW Film events including Film Keynotes and Featured Sessions, world premieres, round tables, workshops, parties, and more. Over the course of nine days, the SXSW Film Festival hosts over 450 screenings! Film registrants also have primary access to Convergence events, including the Comedy Festival and nine unique conference tracks, as well as secondary access to most Interactive and Music events.
Follow us on Facebook, Twitter, Instagram, and SXSW News for the latest SXSW coverage.
See you in March!
Heavy Chemistry - Photo curtesy of film