2018 SXSW Film Festival Selections: Music Video Competition [Video]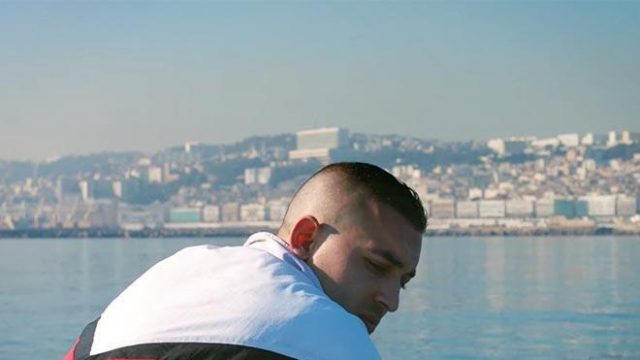 To give you a taste of what's to come at the 2019 SXSW Film Festival, we're remembering the amazing work we showcased at the 2018 event that is available to watch online now!
Our Music Video Competition selections feature artists like Aisha Badru, JAY-Z, Oren Lavie, The Shins, and more!
We love supporting creatives in every filmmaking space so this week we're focusing on the2018 Music Video Competition. Showcasing Artist Music Videos highlight our crossover with the SXSW Music Festival and gives us the opportunity to share unique and creative work from filmmakers working in this important space.
If you're curious about SXSW Shorts Programming, check out this podcast for insight into our process. If you're interested in what types of films we program, you can also check out short films from past editions of SXSW on our SXSW Film Festival Vimeo Channel.
2018 SXSW Music Video Selections
Aisha Badru - 'Mind on Fire' directed by Thoranna "Tota" Sigurdardottir
A little peek into the daily struggles of four real woman.
The Blaze - 'Territory' directed by The Blaze
'Territory' touches on issues of masculinity and vulnerability upon the occasion of a man's homecoming.
Brendan Maclean - 'House of Air' directed by Brian Fairbairn and Karl Eccleston
An exploration of hanky codes and visual signifiers in 1970s San Francisco. Inspired by Hal Fischer's 'Gay Semiotics', 'House of Air' humorously investigates a clash between coded and explicit representations of gay sex.
Capital Cities - 'Vowels' directed by Remy Cayuela
A crew of female dancers run through the streets and spell out the song's lyrics using sign language, emphasizing the song's central line, "I've got something on my mind, but words, they won't do it justice."
CATHEDRALS - 'Try To Fight' directed by Jesse Fleece
This is about the closest you can get to 1983 without a time machine. A young woman expresses her desires and anxieties about love through a dream-like dance sequence.
Chris Lake - 'I Want You' directed by NORTON
A coroner working the night shift at a morgue realizes that the beat of 'I Want You' is a little too contagious.
COM TRUISE - 'Propagation' directed by Karrie Crouse and Will Joines
When a humanoid A.I. homemaker discovers her owner's manual, she comes online, realizing who and what she is before destroying her creator.
Cray - 'Lotus' directed by Ariel Fisher
A movement film about longing seen through a series of odd characters living within the colorful walls of a French chateau.
Every Time I Die - 'Map Change' directed by Kyle Thrash
Hell is not a myth. We spend each winter there.
Jay-Z - 'Smile' directed by Miles Jay
In a love letter to his mother, Gloria Carter, JAY-Z portrays her struggles with sexuality living in Brooklyn's Marcy Projects in '70's while raising her preadolescent son.
JIL - 'All Your Words' directed by Anton Tammi
A mind-bending journey into the mind and psyche of a young woman, dealing with the anxieties of love, desire, and loss.
Moses Sumney - 'Doomed' directed by Allie Avital
A mysterious performance in a tank of water reveals a harrowing alternate reality.
Oly. - 'Growing Young' directed by Katarzyna Sawicka
A music video inspired by Alessandra Sanguinetti's project "The Adventures of Guille and Belinda and the Enigmatic Meaning of their Dreams."
Oren Lavie - 'Second Hand Lovers' directed by Oren Lavie
A young man lives in his bachelor's apartment which he shares with the memory of all his past relationships.
Peejay - 'NA B YA' directed by Jinwoo Lee
A private detective is eager to seek out a mysterious cat in the city late at night. The lyrics tell us a story of the cat as if it is the woman he loves. Sometimes, cats are hard to bond with.
POLO & PAN - 'Coeur Croisé' directed by PABLO MAESTRES
Director Pablo Maestres once again pulls us into a surreal world of his own making. Here, party-goers loosen up after getting a taste of the magic potion provided by an worldly hostess and her handsome accomplice.
salute - 'Storm' directed by Raine Allen Miller
A celebration of Britishness in all it's gorgeous diversity.
The Shins - 'Half A Million' directed by LAMAR+NIK
Filmed on a white backdrop, edited, then printed out. 'Half A Million' was created with 5,566 stickers, hand cut from the 4,868 frames and animated by sticking them down on top of each other at each of the 40+ locations.
SIYYU - 'stop us' directed by This is Felo
By designing a series of geometric shaped mirrors within gorgeous landscapes we have created new abstract realities, producing the sensation of a new perception of space and the human sensuality.
Sue the Night - 'Mind Dear' directed by Thessa Meijer
While nervous owners and strict judges are doing their utmost at a dog show, the dogs themselves teach us how to deal with life's ups and downs. Before the big winner is even announced, the dogs lose interest: "Never mind dear, it comes and goes."
Other Music Videos that were part of the SXSW 2018 program, but are not yet available to watch on online include:
Amanda Palmer & Edward Ka-Spel - 'The Clock At The Back Of The Cage' directed by Chris Bennett, Christy Flaws, and Luke O'Connor
Join Us For SXSW 2019
Register and book your hotel now to save! The Film Badge gets you primary access to all SXSW Film events including Film Keynotes and Featured Sessions, world premieres, round tables, workshops, parties, and more. Over the course of nine days, the SXSW Film Festival hosts over 450 screenings! Film registrants also have primary access to Convergence events, including the Comedy Festival and nine unique conference tracks, as well as secondary access to most Interactive and Music events.
Follow us on Facebook, Twitter, Instagram, and SXSW News for the latest SXSW coverage.
See you in March!
The Blaze - 'Territory' - Photo courtesy of artist