Flavio Alves Talks About His Family Drama The Garden Left Behind – SXSW Filmmaker In Focus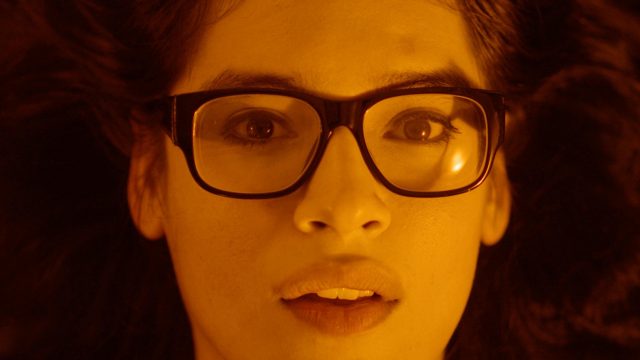 The 2019 SXSW Film Festival is almost upon us and we can't wait to have you here! Before you make your way down to Austin, TX, get to know films from our lineup a little bit better with our Filmmaker In Focus series. Dive into our Q&A with director Flavio Alves, as he tells us about his film The Garden Left Behind, which will make its world premiere in Visions.
In your own words, what does this film mean to you?
Flavio Alves: The more stories that are written about underrepresented populations, the more awareness is brought to their unique struggles and their humanity. As we watch these important narratives, the stigmas around them begin to diminish. This film is an intimate and realistic portrayal of the trans experience living in America as it relates to activism and advocacy, as well as personal relationships with family, lovers and friends. It is my hope that my films help serve as a platform for marginalized communities to share their voices in a world where they are too often silenced.
What motivated you to tell this story?
FA: Transgender rights and visibility are slowly becoming part of the mainstream conversation. I believe it's my responsibility, as a Latinx queer filmmaker, to bring to the forefront stories of people who have historically been underrepresented, misunderstood, and marginalized for being who they are.
What do you want the audience to take away?
FA: I hope that by watching our film, people gain a more compassion for the transgender community, and that the next time one of the viewers meets a trans person, that will see them as regular people worthy of love and respect.
What were you doing when you found out you were coming to SXSW?
FA: I don't remember exactly what I was doing right before I found out, but I certainly remember what I did after. I jumped up and down like a gymnast who had just won the gold!
Add The Garden Left Behind to your SXSW Schedule. Stay tuned in the coming weeks as we share more interviews with our SXSW 2019 filmmakers!
Join Us For SXSW 2019
Register and book your hotel now to save! The Film Badge gets you primary access to all SXSW Film events including Film Keynotes and Featured Sessions, world premieres, round tables, workshops, parties, and more. Over the course of nine days, the SXSW Film Festival hosts over 450 screenings! Film registrants also have primary access to Convergence events, including the Comedy Festival and nine unique Conference tracks, as well as secondary access to most Interactive and Music events.
The Garden Left Behind - Photo by Koshi Kiyokawa