From Script to Screen: Film Production Sessions at SXSW 2019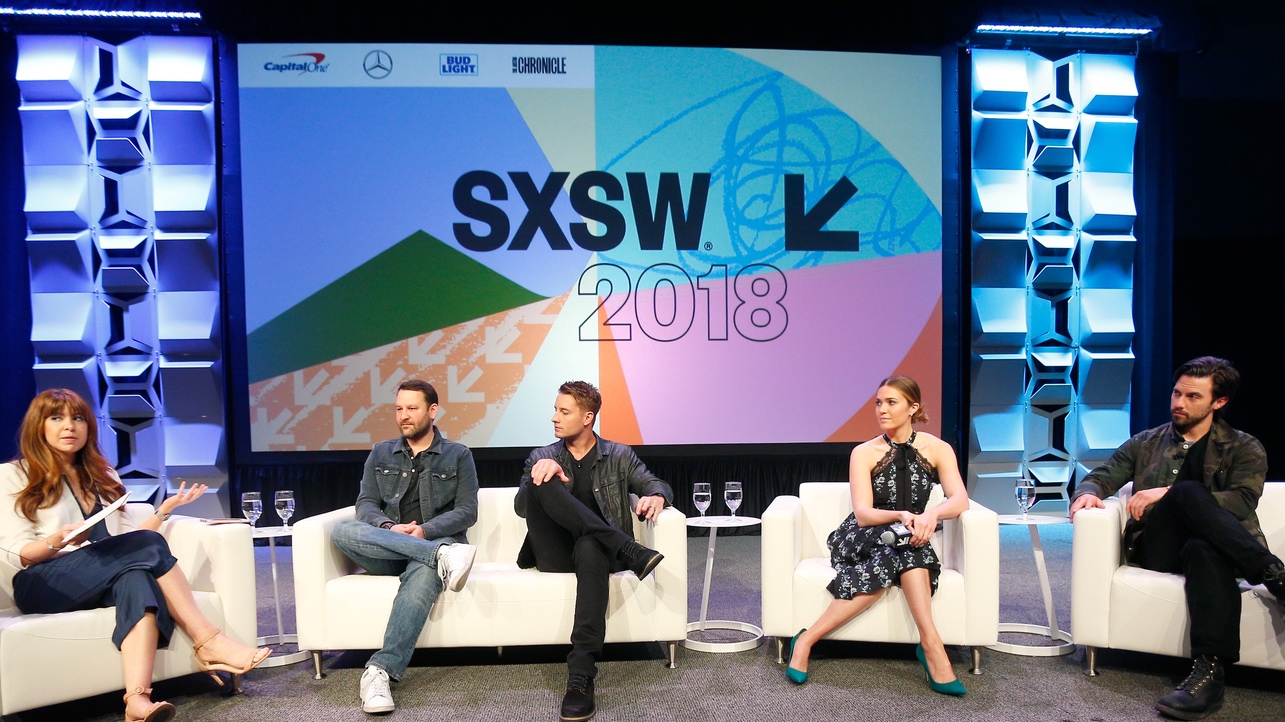 Independent filmmaking has never been more accessible, but it's still a complex process that demands specialist knowledge and a broad set of skills if you're to avoid the pitfalls that plague indie productions. Explore everything you need to know about creating and producing a film, from writing to post-production and beyond in SXSW 2019's Making Film & Episodics Track.
We've chosen a few sessions in this track that highlight the importance of production, ranging from funding and casting to cinematography tips — check them out below, and join us for more sessions in the Making Film & Episodics Track during the SXSW Conference from March 9-12. You'll also find in-depth hands-on workshops that dive deep into topics like editing, screenwriting, and VR filmmaking in the Making Film & Episodics Track.
Making Film & Episodics - Production Sessions
Expanding Your Vision With Full Frame Cinematography
Join cinematographer Snehal Patel as he teaches you how Full Frame cinematography is different from Super35 framing and lensing. This format was first made popular in 1954 with a camera that ran film sideways, called VistaVision. Recent Full Frame Cinema camera systems like the Alexa LF, Sony Venice, RED Monstro and others have ushered in a new, exciting flavor of cinematography that makes use of larger sensors and lenses with increased projection sizes, creating a cinematic image with wider scope.
Funding and Pitching Your Indie Episodic
In the '90s, indie films put a ding in the entertainment industry when for the first time films outside the studio system began to monetize and shake up awards season. Now as more filmmakers turn to television, everyone's asking "how do you independently produce TV, distribute it and make your money back?" Join Brian Books (SeriesFest), Evan Shapiro (eshap TV), Nick Morton (Whitewater Films), and Miranda Sherman (OBB Pictures) they we discuss how industry insiders have been doing just that and what's the future of raising money, striking deals and truly making indie TV the norm.
Hiring Actors for Your Indie Film
Working with SAG-AFTRA can seem like an intimidating prospect for any first-time filmmaker, so SAGindie educates producers about the ins and outs of hiring actors for low-budget films. SAG-AFTRA recently introduced a new Short Project Agreement, covering shorts for theatrical and new media platforms. With the introduction of this new contract, SAGindie can explain the changes and what it means for content creators. In addition to demystifying the SAG-AFTRA signatory process overall, this workshop from Darrien Michele Gipson can shed light on the new agreement and explain what it takes to cast pro talent.
Stop a Disaster: Where NOT to skimp on a shoot
Producing any sort of content is expensive - there's equipment, crew, locations, and a craft services table that always seems like it needs to be replenished. With rising budgets and lessening returns, something has got to give, but what? It's easy to see an idle crew member and dream of striking that line item, but what happens when you actually do it? Production often feels like a Jenga puzzle - pulling the wrong block out might cause everything to collapse, but something has to be pulled. Hear from Theo Brown (Freelance), Jeremy Cohen (Hinju Productions), Nick Robinson (Nickrob), and Jenn Wexler (Glass Wye Pix) relay their experiences good and bad about necessary cost cutting measures.
Storyboarding for Indie and Blockbuster Films
Learn the art of storyboards from Mark Bristol (Mission: Impossible- Fallout, Mission: Impossible - Rogue Nation, Fear the Walking Dead). This fun and informative workshop will start with the basics and build to an in-depth discussion of cinematic composition, pacing and transitions. Learn why storyboards are a critical component of commercials, video games, televisions and feature films. Take a deep dive into a shot by shot analysis of an epic action scene from Mission: Impossible - Fallout. Finally, we will create our own sequence of storyboards where the participants become the director and call the shots as Bristol as draws it up.
Join Us For SXSW 2019
Register and book your hotel now to save! The Film Badge gets you primary access to all SXSW Film events including Film Keynotes and Featured Sessions, world premieres, round tables, workshops, parties, and more. Over the course of nine days, the SXSW Film Festival hosts over 450 screenings! Film registrants also have primary access to Convergence events, including the Comedy Festival and nine unique conference tracks, as well as secondary access to most Interactive and Music events.
Follow us on Facebook, Twitter, Instagram, and SXSW News for the latest SXSW coverage.
This Is Us Cast Panel - Steve Rogers Photography/Getty Images for SXSW