SXSW Gaming brings the gaming industry together into a unique experience that only the legendary SXSW can provide. It's a fantastic event that takes place in an environment where creativity thrives.
Unlike similar gaming conventions, the SXSW Gaming Expo is rooted at the heart of the converging Interactive, Film, and Music festivals which are found exclusively at SXSW. With hundreds of special events spread throughout each of the world-class areas found at the Gaming Expo, no exhibition provides such a unique and fresh experience for both enthusiasts and pros than SXSW Gaming.
If you'd like to join in on the fun or want more information, please contact us at sales@sxsw.com.
---
Gaming Expo Presented By BANDAI NAMCO Research Inc.
Creating Entertainment Innovation! BANDAI NAMCO Research Inc.'s mission is pursuing new technology to inspire revolutionary entertainment to enrich the world. We research various advanced technologies and use those technologies in entertainment fields in order to create valuable new products, new services, and new business opportunities.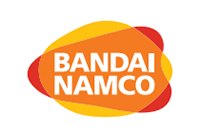 Expo Features
Check back soon to discover the new additions and innovations to the SXSW 2020 Gaming Expo.
Discovery Stage
The Discovery Stage is home to the latest reveals, exciting new ideas, and fan-favorite personalities in gaming! If you're interested in pushing your message out to thousands of hardcore gamers, then look no further than the Discovery Stage at the SXSW Gaming Expo.
Esports Lounge Presented by Greenlit
The Esports Lounge offers over 100 gaming stations for attendees to come in and casually play a wide variety of games. In addition, hourly tournaments with live commentary will allow anyone to feel like they're competing with the pros. Head on over for casual gaming fun, or participate in tournaments to win prizes!
Arcade Bunker
The arcade is one of the, if not the most, important parts of gaming history and culture. And SXSW Gaming brings it all back each year with its very own arcade at the Gaming Expo. With dozens of the finest classic arcade cabinets, and several newly-fitted rigs featuring the latest games, this unique area brings the rich gaming history of the arcade back to life for thousands of gamers to enjoy.
Gamer's Voice Awards Presented by JBL QUANTUM
The Gamer's Voice Awards began in 2013 as a way to bring the best in indie game development to the world's stage at SXSW. Now in its seventh year, the Gamer's Voice Awards have grown to become one of the largest, and most impactful, experiences for hundreds of indie developers and teams throughout the gaming industry. With past successes including titles such as Astroneer, SUPERHOT, Gang Beasts, and Owlboy, this award has become a great opportunity to facilitate growth in both budding and completed indie projects.
---
JBL QUANTUM amplifies epic gaming moments by providing the most advanced and immersive sound experience. Leveraging JBL's deep audio heritage and proprietary JBL QuantumSURROUND™ and JBL QuantumSPHERE 360™ technology, players gain a true competitive advantage when sound is survival.

---
Contact Us
For more information on our SXSW Gaming Expo and how to get involved, please fill out the Contact Us form.
For all press requests, please contact press@sxsw.com.