SouthBites® Trailer Park presented by Avocados From Mexico
Friday, March 10 – Saturday, March 18 | 11:00am – 12:00am
Corner of Driskill and Rainey Streets
All Badges and open to the public with free SXSW Guest Pass
Add to your Schedule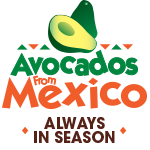 We're excited to welcome back the 5th annual SouthBites® Trailer Park presented by Avocados From Mexico, rooted in celebration of Austin's iconic food trailer culture and celebrating good food everywhere. This year will feature some of the best rolling-restaurants around.
Featured Vendors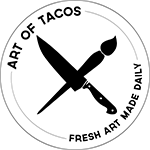 Art of Tacos | Art of Tacos is family owned since 2012. Their exquisite menu is created with the finest techniques and features juicy fajita chicken, to the heavenly slow-smoked brisket, and everything in between. This is tantalizing Mexican street cuisine that is sure to please every type of palate.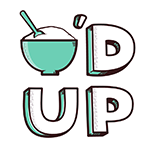 Bowl'd Up | We are two brothers who grew up visiting Hawaii and California often. Every time we visited, we could not get enough poké and chicken katsu. The ingredients were so simple but so flavor packed! Living in Houston made us realize that there isn't a place that offers poké and chicken katsu like we remembered. So we decided to share some of our nostalgia and bring that beach side flavor to Houston!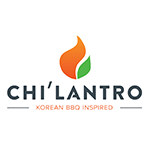 Chi'lantro BBQ | Austin-based Chi'Lantro is an award-winning restaurant, mobile food truck and full-service catering company with a passion for creating diverse, Korean BBQ-inspired cuisine. With the vision to inspire the way people eat and think about Korean BBQ, Chi'Lantro started as a food truck operation in 2010 and has since expanded to five brick and mortars across Austin.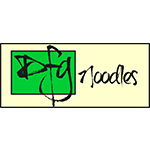 DFG Noodles | DFG (Dang F'in Good) Noodles serves the best noodle and rice dishes from Singapore; the melting pot of Asia. Each dish has their own loyal following since they opened in 2013. "Go ahead, get addicted", is their slogan and that means you're about to have an unforgettable meal and it's coming from the food truck with a Tiger on it, slurping up a big bowl of DFG noodles.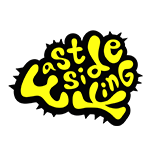 East Side King | East Side King offers globally influenced Japanese street food inspired by Asian cultures, rock bands, art, and Austin's laid-back, fun-loving vibe. We use quality, responsibly sourced ingredients such as TenderBelly Pork from 100% vegetarian-fed pigs that are antibiotic, hormone, and crate free. All of our delicious food is made from scratch, with love.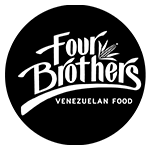 Four Brothers | The first and the best Venezuelan food concept in Austin (What our customers say) Arepa Vs Taco! Four Brothers… Y'all better try it! #EatArepa #EatDifferent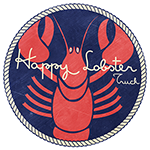 The Happy Lobster | The Happy Lobster Truck specializes in all things Maine lobster, most notably their lobster rolls. TimeOut Chicago ranked the them as one of Chicago's best food trucks, and they were recently nominated for a 2017 Jean Banchet Award for Culinary Excellence. This is the Happy Lobster's second year at SouthBites.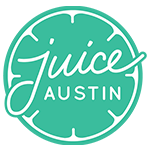 Juice Austin | Juice Austin serves fresh juices, superfood smoothies, and healthy salads using locally-sourced fruits and vegetables. Our hand-crafted drinks and salads are based on our mission to provide fresh, plant-based eats that promote health and wellness.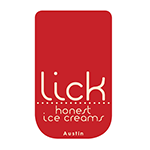 Lick Honest Ice Creams | At Lick Honest Ice Creams, we use wholesome ingredients to create unique flavors from scratch at our kitchen in North Austin. Our milk comes from a single dairy in Texas and contains no hormones or antibiotics. We source our other ingredients from farms in Austin and our menu reflects the produce currently growing in Austin.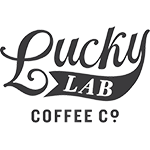 Lucky Labs Coffee Company | Austin welcomes its first high-end mobile espresso bar, Lucky Lab Coffee Company, featuring local roasts, house-made syrups, and delectable pastries and sweets. Consider us a modern twist on southern hospitality. Wherever you need us to be, whenever you need us to be there. Lucky us, Lucky you!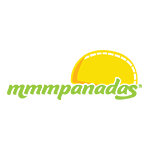 mmmpanadas | mmmpanadas is brought to you by two people who love food, travel, each other, and Austin, TX. We are a locally owned artisan empanada maker that focuses on fresh ingredients and unexpected flavor combinations. mmmpanadas are handmade from scratch and baked fresh. Get ready to get your mmm on!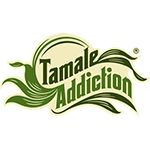 Tamale Addiction | In 2010, we felt the first symptoms, the urge to start our own healthy contemporary version of the traditional pre-Hispanic tamales and we began cooking them with organic non-GMO corn masa, no lard, no trans-fat or hydrogenated oils and completely gluten-free. Seven years later, we now distribute our product in fifteen farmers markets and nine coffee shops from Austin to San Antonio, and our own factory front store in Manor, Texas. We can tell you too many virtues about us; the thing is we only want to spread the addiction.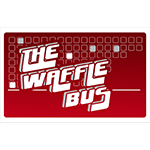 The Waffle Bus | The Waffle Bus is one Houston's favorite food trucks serving sweet and savory gourmet waffle sandwiches. Voted 2014 My Table Magazine Houston Culinary Awards as Houston's favorite food truck. The Waffle Bus has also been featured on Food Network, Cooking Channel, and Insider food for our unique take on waffles.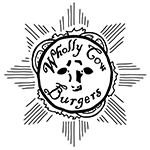 Wholly Cow Burgers | Wholly Cow Burgers is a local eclectic burger joint with pasture raised hormone and chemical-free beef patties, hand-cut fries & farm-fresh produce. While their burgers are delicious, Wholly Cow has other yummy options as well, like Philly cheesesteaks, rueben's, and more!