Director Jenifer McShane Discusses Her Documentary About Mental Health – SXSW Filmmaker In Focus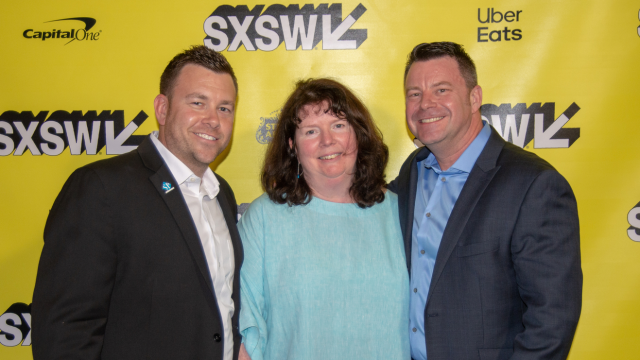 Dive into our Q&A with director Jenifer McShane, as she tells us about her film Ernie & Joe which world premiered in Documentary Feature Competition and won a special jury award. Watch Ernie & Joe on HBO on November 19 and be sure to take a look at the trailer here.
In your own words, what does this film mean to you?
Jenifer McShane: Making this film has been a tremendous experience for me. I am blessed with amazing characters and a dynamic creative team. To me the film is about human connection and the impact we can have on each other.
What motivated you to tell this story?
JM: While researching and making my previous documentary, Mothers of Bedford, it became very clear that many people with untreated mental illness are sitting behind bars. As a civilized society, I believe we should not criminalize mental illness. In addition, we have put law enforcement in the difficult position of being first responders often with little or no training. When I saw the strides being made in San Antonio, I felt compelled to tell this story.
How did you find your subject?
JM: I read a great article about the SAPD mental health unit. After commenting how impressed I was with the meaningful work, the writer (who is a friend) introduced us via email. I flew out and spent some time following without a camera and was convinced this was a story I had to tell.
What do you want the audience to take away?
JM: Every community across the country is dealing in some way with the issues raised in Ernie & Joe. Most everyone knows a family member or friend struggling with a mental health diagnosis and most communities are dealing with how to relate to their local police officers who are often the first to respond to a person in crisis. I would like Ernie and Joe's work to be an example of what can happen when law enforcement and the mental health community truly collaborate. Obviously, there is a long way to go, but the work we see in the film is an important step.
What made you choose SXSW to showcase your film to the world?
JM: Ernie & Joe is a Texas story so SXSW was a natural choice. Also, the subjects of the film would be able to attend easily which was a huge factor. Plus SXSW has a reputation as a premiere festival with great energy. I am delighted Ernie & Joe will premiering at SXSW!
Join Us For SXSW 2020
Register to attend SXSW 2020 and get ready to experience World Premieres, screening Q&As, Keynotes, Featured Sessions, and more.
Follow us on Facebook, Twitter, LinkedIn, Instagram, and SXSW News to stay current with all things SXSW.
World Premiere of Ernie & Joe - Photo by Kara Mosher