Discover some of the SXSW Film Festival alumni films on release this November such as Adopt a Highway, Ernie & Joe, and Mickey and the Bear. Check out the complete list below!
Don't forget that SXSW is still accepting extensions for the 2020 SXSW Film Festival, find out how to make a request here.
World Premiere, Narrative Feature, 2018
A.J. Edwards' film achieves a fine balance of delicate observational naturalism and raw emotion, led by an impressive cast including Tye Sheridan, Imogen Poots, and Caleb Landry Jones.
World Premiere, Narrative Feature, 2019
Actor and alum Logan Marshall-Green makes his directorial debut in this thoughtful drama that explores life after incarceration. The film stars SXSW veteran Ethan Hawke, as captivating as ever.
World Premiere, Documentary Feature, 2019
This nuanced portrait of two Texas cops works as both character study and as provocative look at how new approaches to mental health can improve relations between law enforcement and their communities.
World Premiere, Narrative Feature, 2019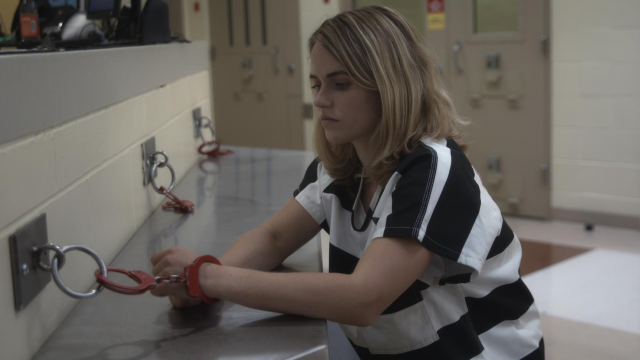 Nick Offerman narrates this deviant comedy, based on actual events!
World Premiere, Narrative Short, 2019
A man gets the news of a lifetime. But his morning jog doesn't go as planned.
World Premiere, Narrative Feature, 2019
Camila Morrone's electric, breakout performance anchors this poignant exploration of what it takes to balance family and independence when the odds are against you.
Join Us for SXSW 2020
Register and book your housing for SXSW 2020 early for the best rates. While you await the 2020 Film lineup (coming in January), browse the latest confirmed programming for SXSW on the online SXSW Schedule including Conference sessions for Film Tracks and more.
Follow us on Facebook, Twitter, Instagram, explore our YouTube Channel, and SXSW News to stay current with all things SXSW.
See you in March! 
Featured Image: Mickey and the Bear – Photo by Conor Murphy