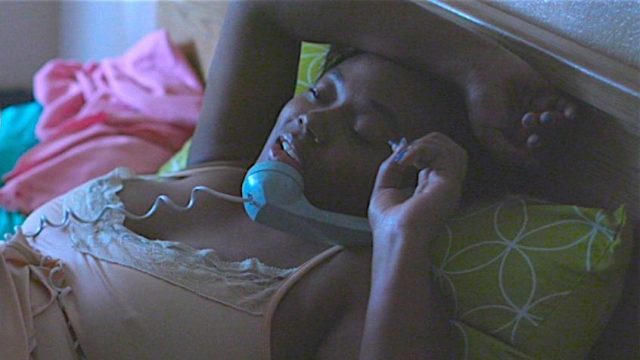 The 2019 SXSW Film Festival is almost upon us and we can't wait to have you here! Before you make your way down to Austin, TX, get to know films from our lineup a little bit better with our Filmmaker In Focus series. Dive into our Q&A with director Numa Perrier, as she tells us about her film Jezebel, which will make its world premiere in the Visions screening section.
In your own words, what does this film mean to you?
Numa Perrier: Jezebel is a gift to me and my sister, and to all sisters who had to be a gateway to each other for permissiveness around sexuality, survival, and becoming a woman.
What motivated you to tell this story?
NP: The short form of this script sat in a drawer for years — it began to nag at me — after many collaborations I felt compelled to present my own signature. This is largely my true story and I felt ready as an artist and a woman to face it and express it.
What do you want the audience to take away?
NP: I'm excited to raise questions around agency vs. exploitation. I'm thrilled to explore the politics of pleasure while presenting black female sensuality.
What were you doing when you found out you were coming to SXSW?
NP: Reading a parenting plan! I was handling very important domestic business pertaining to my daughter. I refreshed my email and there was the invitation. I immediately said "NO — this isn't real" and I refreshed again. "Hmm — still there." I started pacing. I was absolutely speechless. Then I called the star — Tiffany [Tenille] and it took me forever to get the words out. Then we cried. It was the relief that now the film will have the platform and opportunities that I've always desired.
What made you choose SXSW to showcase your film to the world?
NP: SXSW remains committed to emerging talents and I love that there are so many worlds that come together at SX. Music, tech, gaming, films — incredible speakers and activists — so many intersections. I love it. And it's Austin. Austin is great.
Add Jezebel to your SXSW Schedule. Stay tuned in the coming weeks as we share more interviews with our SXSW 2019 filmmakers!
Join Us For SXSW 2019
Register and book your hotel now to save! The Film Badge gets you primary access to all SXSW Film events including Film Keynotes and Featured Sessions, world premieres, round tables, workshops, parties, and more. Over the course of nine days, the SXSW Film Festival hosts over 450 screenings! Film registrants also have primary access to Convergence events, including the Comedy Festival and nine unique Conference tracks, as well as secondary access to most Interactive and Music events.
Jezebel – Photo courtesy of House of Numa