Designing for Inclusivity and Digital Wellbeing at SXSW 2019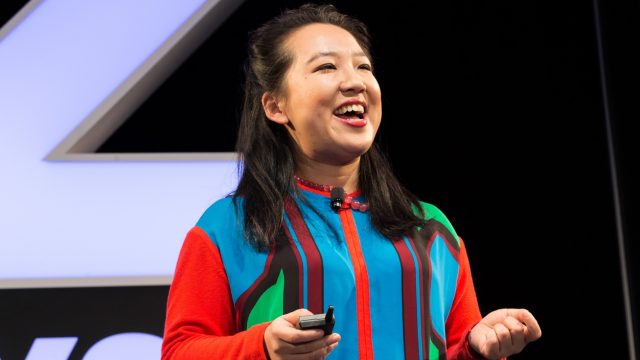 The Design Track explores how design impacts our experiences, shapes our interactions, and plays a crucial role in problem-solving.
"For more than two decades, design in all its many forms has been one of the central themes for SXSW," says SXSW Interactive Festival Director, Hugh Forrest, "In leading the Design Track for 2019, I'm honored to be part of this long and distinguished tradition. I'm likewise excited about pushing this track in new directions that reflect the global needs of the 21st century."
Learn more about variable fonts, AI as a new design material, and the importance of designing for inclusivity as well as many other topics from March 8-13 during the SXSW Conference with primary access for Platinum and Interactive Badges and secondary access for Film and Music Badges.
Design Session Highlights
Is the Age of Empathy Dead?
Speaker: Martha Cotton (Fjord)
While it is commendable that Design Thinking is now the language of the boardroom and MBA classroom, empathy is increasingly becoming commoditized and "work on empathy" has become a box-ticking exercise. Couple this with recent political events demonstrating a shift away from empathic leadership – are we, perhaps, in danger of product and service design shifting away from genuine human-centeredness? This talk will look at how we can reclaim the designer's role in Design Thinking, how we can resist a "check the box" mentality, and explore how we can work together to redefine and promote the importance of empathy.
Variable Fonts: The New Frontier
Speaker: Yves Peters (Type Network)
The variable font format is a game changer. It brings unprecedented control over the appearance of typefaces to users. Font variants can adapt to any situation and considerably save bandwidth. This introduction to variable fonts reveals everything you need to know about this revolutionary technology and how it can be deployed.
Detox Your Product: Design for Digital Wellbeing
Speakers: Kristina Bonitz (SinnerSchrader Deutschland GmbH) and Pamela Pavliscak (Change Sciences)
Digital wellbeing is finally a reality. With Google, Microsoft, and Apple all releasing quick fixes to help people out of dopamine loops, it looks like we might look up from our screens in the near future. But is that all there is to digital wellbeing? Nudging us to go offline may be good for our mental health. It may even be positive for the long-term health of digital brands. But it doesn't do much to change how addictive apps are designed. Can digital wellbeing involve being digital? In this session, we look at what digital wellbeing without the on/off switch could mean.
AI Is Your New Design Material
Speaker: Josh Clark (Big Medium)
Discover the critical role of UX and product design in AI – which is set to define the next era of digital products, and of our craft. Learn to use machine-generated content, insight, and interaction as design material in your everyday work. This lively and inspiring talk explores the technologies and practical techniques that you can use today — like right now — not only to make existing products better but to imagine surprising new services. The challenges and opportunities of AI and machine learning are plenty – discover your own influential role, and learn to handle this powerful new design material with care and respect.
Design for Inclusivity: How & Why to Get Started
Speakers: Szu Yu Huang (Google), Marco Salsiccia (Lyft), Emma Schwartz (Axios), and Allison Shaw (Zendesk)
The most misunderstood part about diversity and inclusion is that they're difficult. As a product designer, inclusivity means making something the most accessible for the widest range of people, including — but not limited to — people with disabilities. Keeping the spirit of inclusion and accessibility top of mind makes our product more relevant, intuitive, and easier to use for everyone. It's what makes it successful. In this session, product designers and accessibility evangelists from brands you love will talk about the critical role inclusivity plays in their design process.
Purchase your SXSW Badge and reserve your hotel today to experience these sessions along with 10 days of screenings, showcases, exhibitions, networking, and more this March 9-18 in Austin, TX.
Stay in the SX know and follow us on Facebook, Twitter, Instagram, and SXSW News for the latest SXSW coverage, announcements, and updates.
Featured Image Photo by Shedrick Pelt