SXSW Accelerator to Showcase Cutting-Edge Technology in Global Startup Space at SXSW 2018
The tenth annual SXSW Accelerator Pitch Event presented by Dash kicks off tomorrow, March 10, at 9:30am in Salons A & B on the 4th floor at the Hilton Austin Downtown.
With about one-third of the 50 finalists from outside the United States, this year's competition represents the most exciting, innovative and cutting-edge technology in the global startup ecosystem today. Over the two-day event, the companies in 10 different categories will present the latest ideas in cybersecurity and encryption, new ways to connect with ourselves and our communities, and revolutionary uses for AR/VR and big data to a panel of expert judges.
Tomorrow's pitches will be from 25 companies in the following categories: Transportation, Social and Culture, Enterprise and Smart Data, Augmented and Virtual Reality, and Hyper-Connected Communities.
The competition continues on Sunday, March 11, again starting at 9:30am in Salons A & B. The remaining 25 companies will pitch from the following categories: Security and Privacy, Payment and FinTech, Sports and Performance Data, Entertainment and Content, and Health and Wearables.
The winner of each category will be announced at the SXSW Accelerator Pitch Event Awards Ceremony at 7pm in Salons A & B. The ceremony, co-emceed by Andrew Hyde, founder of StartUp Weekend, Bob Metcalfe, Professor of Innovation at The University of Texas at Austin, and Robyn Metcalfe, Director of Food + City, will include special awards for "Best in Show" and "Best Bootstrap" startup companies.
If you miss the pitches you can still meet each of the 50 finalists at the Accelerator Demo Days on Monday, March 12, from 11am to 1:30pm in Salon C on the 4th floor at the Hilton Hotel.
The SXSW Accelerator Pitch Event is supported by Stoke Denton, The Wall Street Journal, and WorldFirst. We hope to see you there!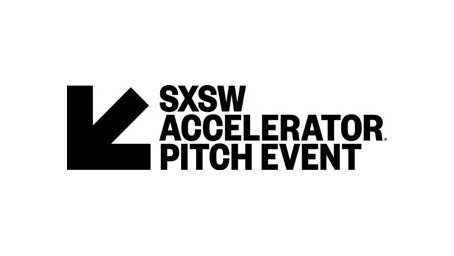 Contributed by Tamara Bell
Teaser Photo by Alexa Gonzalez Wagner