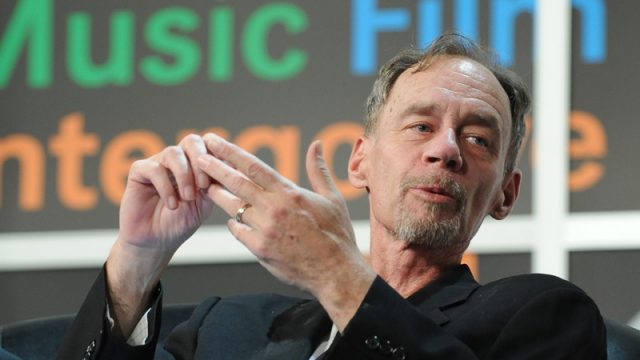 The late New York Times writer, David Carr, spoke on several SXSW panels throughout his prolific career. After his passing in 2015, we started the David Carr Prize to highlight the intersection of technology and journalism, as well as to honor his legacy on the community of creatives that come to Austin each March for the SXSW Conference.
New for this year, we're opening up submissions to all high school, undergrad, or graduate students (PhD & Masters included) in order to honor David Carr's interest in the convergence of new media, technology, and culture. Each participant should enter an essay or short story of 1,500 words or less in the SXSW David Carr Prize competition following the 2019 prompt.
2019 Prompt
"In 2050, warmer global temperatures will lead to…"
Finish the sentence above or approach the prompt in your own way – but make sure it's creative!
"I chose this prompt because climate change has increasingly become one of the biggest threats to humanity and our livelihood," said SXSW Programmer Chloe Quakenbush. "There are a lot of young people, especially students, who give me hope for our future. I look forward to reading their outlooks and creative approaches on what our world will look like in the next 30 years."
Entry Process & Rules
Essays should be sent as a PDF or Word doc to davidcarrprize@sxsw.com. In the body of the email, please include your school name, graduation year, and degree type.
Entry Deadline: Friday, February 15, 2019 at 11:59pm PT
Five finalists will be selected by the SXSW Selection Committee. Each finalist will get one Platinum badge ($1,650 value) to attend SXSW. One prizewinner will be awarded the David Carr Prize at the Interactive Innovation Awards on March 11, 2019 and will have an opportunity to give a short speech upon acceptance.
Students must be currently enrolled or have graduated within the last 6 months. Original and unpublished entries will be reviewed by our David Carr Prize Advisory Board.
Review the Official Giveaway Rules and please email davidcarrprize@sxsw.com with any questions.
Extention Notice
The deadline for the David Carr Prize has been extended to February 15, 2019!
All high school, undergrad, or graduate students (PhD & Masters included) have an extra week to submit an original essay or short story.
Attend SXSW 2019
So, are we going to see you in March?
Get your SXSW Badge and reserve your hotel today to attend SXSW 2019 and experience these Conference sessions along with 10 days of screenings, showcases, exhibitions, networking, and more this March 8-17 in Austin, TX.
Follow us on Facebook, Twitter, Instagram, and SXSW News to stay current with all things SXSW.
Featured Images by Jon Shapley