Music Opening Party Sponsored by Sensu Music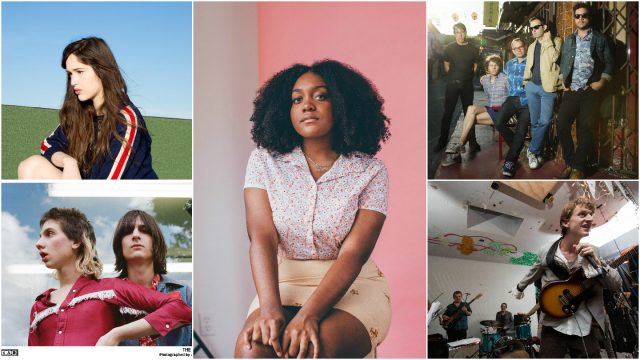 The SXSW Music Opening Party sponsored by Sensu Music will take place on Tuesday, March 14 at Maggie Mae's and Maggie Mae's Rooftop from 6-9PM. Complimentary food and drink will be provided along with an amazing lineup of performers split across two stages.
Celebrate the 31st year of SXSW Music with dance-punk staple !!! (Chk Chk Chk), Chance The Rapper collaborator and powerhouse Noname, BBC Radio1 DJ Huw Stephens, 4AD glam-pop outfit The Lemon Twigs, Montreal techno futurist Marie Davidson and Ennio Morricone-esque big band Tredici Bacci. The Music Opening Party is open to Music and Platinum badges as well as artist wristbands. Don't miss out!
Photo credits, clockwise from top left:
Marie Davidson photo by Corinne Schiavone
Noname photo courtesy of the artist
!!! (Chk Chk Chk) photo courtesy of the artist
Tredici Bacci photo by Walter Wlordarczyk
The Lemon Twigs photo by Autumn de Wilde*