Register for SXSW Eco 2016 By Friday, August 12 to Save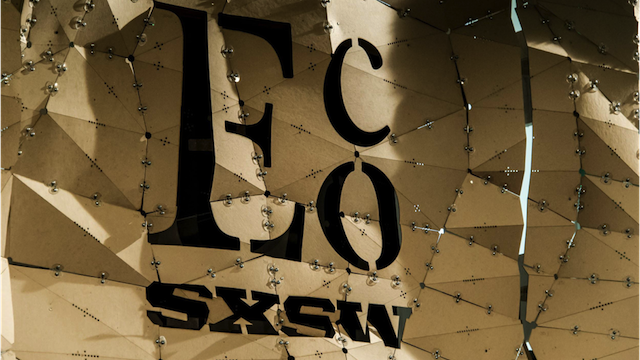 Register for SXSW Eco 2016 by Friday to save 40% off the walk-up rate!
SXSW Eco celebrates the power of business, technology and design to drive economic, environmental and social change. Our conference creates a space for business leaders, investors, innovators and designers to interact, build strategic alliances, and find real solutions to some of the greatest challenges of our time.
Inspired Talks
This fall, we're bringing together a unique mix of leaders spanning multiple disciplines to share their breakthrough ideas and insights with our audience. We were thrilled this week to announce that renowned computational and molecular biologist Dr. Sarah Richardson as a Keynote.
Previously announced 2016 SXSW Eco Keynote Speaker include design icon William McDonough, Google's Lead for Sustainability Kate Brandt, activist and President of Waterkeeper Alliance Robert F. Kennedy Jr., and renowned scientist, engineer, and entertainer Bill Nye.
Additionally, attendees will hear from inspiring thought-leaders like Celebrity Chef & Co-host of Bravo's Top Chef Tom Colicchio, Assistant Managing Editor & Columnist at Time Rana Foroohar, U.S. Senator from Rhode Island Sheldon Whitehouse, Design In Public's Susan Surface, Author, Filmmaker & Journalist Robert Young Pelton and dozens more.
Dynamic Events
Our conference content highlights innovative ideas and new ways of addressing critical challenges at both local and global levels, but that's only the half of it. Attending extracurricular events and parties is an essential part of truly experiencing SXSW Eco.
The large variety of special events at SXSW Eco (including mentor sessions, themed lunches, parties, film screenings and more) ensures plenty of networking opportunities outside of conference sessions and programming. We want our community to keep the conversation going and make connections that will fuel future innovation.
Attending SXSW Eco 2016
Register to attend SXSW Eco today to save $200. After you register, be sure to book your housing and build your schedule online! We look forward to seeing you in Austin October 10-12 for SXSW Eco 2016.
Photo by Dave Rackley