2018 SXSW Community Service Awards Honorees Announced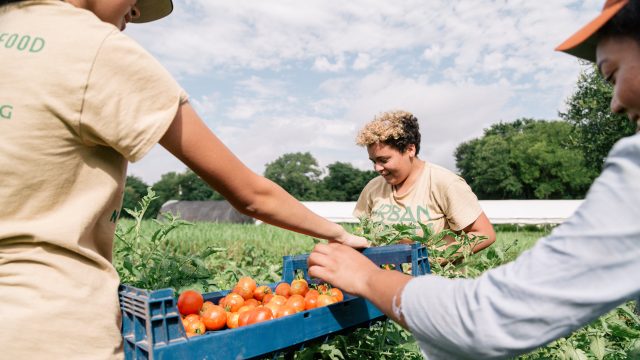 SXSW is extremely proud to announce the Community Service Awards honorees for 2018. These awards highlight hardworking organizations and individuals serving their communities here in Austin and beyond.
The SXSW Community Service Awards celebrate the spirit of community in Austin that we think is unique to SXSW by selecting six individuals and six organizations to receive grants to further their goals, complimentary badges to SXSW, and a chance to spread the word about their work to the SXSW community. These outstanding organizations and individuals selected as 2018 honorees will receive more than $50,000 in grants and be honored in a ceremony on March 12, 2018 during SXSW. The free and open to the public ceremony does not require a SXSW badge to attend and is one of the most anticipated events we host in March.
When selecting these honorees, we looked for uniqueness, level of impact, clarity of mission, relationship to Austin, and the SXSW community. All of these individuals and organizations are reflections of those qualities. Read below for more information about the 12 honorees and please join us in March to celebrate their achievements.
2018 SXSW Community Service Awards Honorees
Chris Diaz - Helped form the Action Tank in 2016 with a group of post 9/11 veterans in an effort to improve the social conditions of their community by harnessing the experiences, skills, and relationships of service-minded citizens.
Catalina Escobar - Co-founder of MAKAIA, a not-for-profit organization that promotes capacities for social development through cooperation, technology and innovation.
Char Hu - Founder and CEO of The Helper Bees, a technology company in Austin which provides intelligent in-home, caregiver-to-senior matching.
James Jack - Co-founded human-I-T as a platform for putting donated technology into the hands of low-income households.
Linda Novick O'Keefe - Founding Chief Executive Officer of Common Threads, a rapidly growing company with the mission of preventing childhood obesity and reversing the trend of generations of non-cookers.
Celeste C. Smith - Chief Executive Officer for 1Hood Media, a collective of conscious Hip Hop artists and activists who utilize Hip Hop as a means of raising awareness around issues affecting oppressed people around the world.
Allies Against Slavery - Works to build Slave­ Free Cities, places where traffickers cannot exploit the vulnerable and where survivors have access to all they need to heal.
Creative Action - A nonprofit, arts-based, youth development organization that provides dynamic and engaging creative learning programs in the classroom, in after-school settings, and in the community.
Gamers Outreach - A 501(c)(3) charity organization that provides equipment, technology, and software to help kids cope with treatment inside hospitals.
Jeremiah Program - Works to transform families from poverty to prosperity through career-track college education for parents, high quality early childhood education for children, as well as safe and affordable housing.
Kids In A New Groove (KING) - Provides Texas youth in foster care with a committed one-on-one mentoring relationship through weekly, private music instruction, giving students the ability to build concrete strategies for life-long success.
Urban Roots - Uses food and farming to transform the lives of young people and inspire, engage, and nourish the community.
Congratulations to all the 2018 honorees! Read full bios of each honoree here. Join us for the awards ceremony during SXSW 2018 to celebrate these honorees and more.
Register to attend SXSW 2018 before the next registration rate deadline on Friday, October 20 and save. If you haven't secured housing yet for SXSW 2018, be sure to make your hotel reservations through SXSW Housing & Travel for the best available rates.
2018 SXSW Community Service Awards Honoree - Urban Roots