2017 SXSW Art Program Installations Announced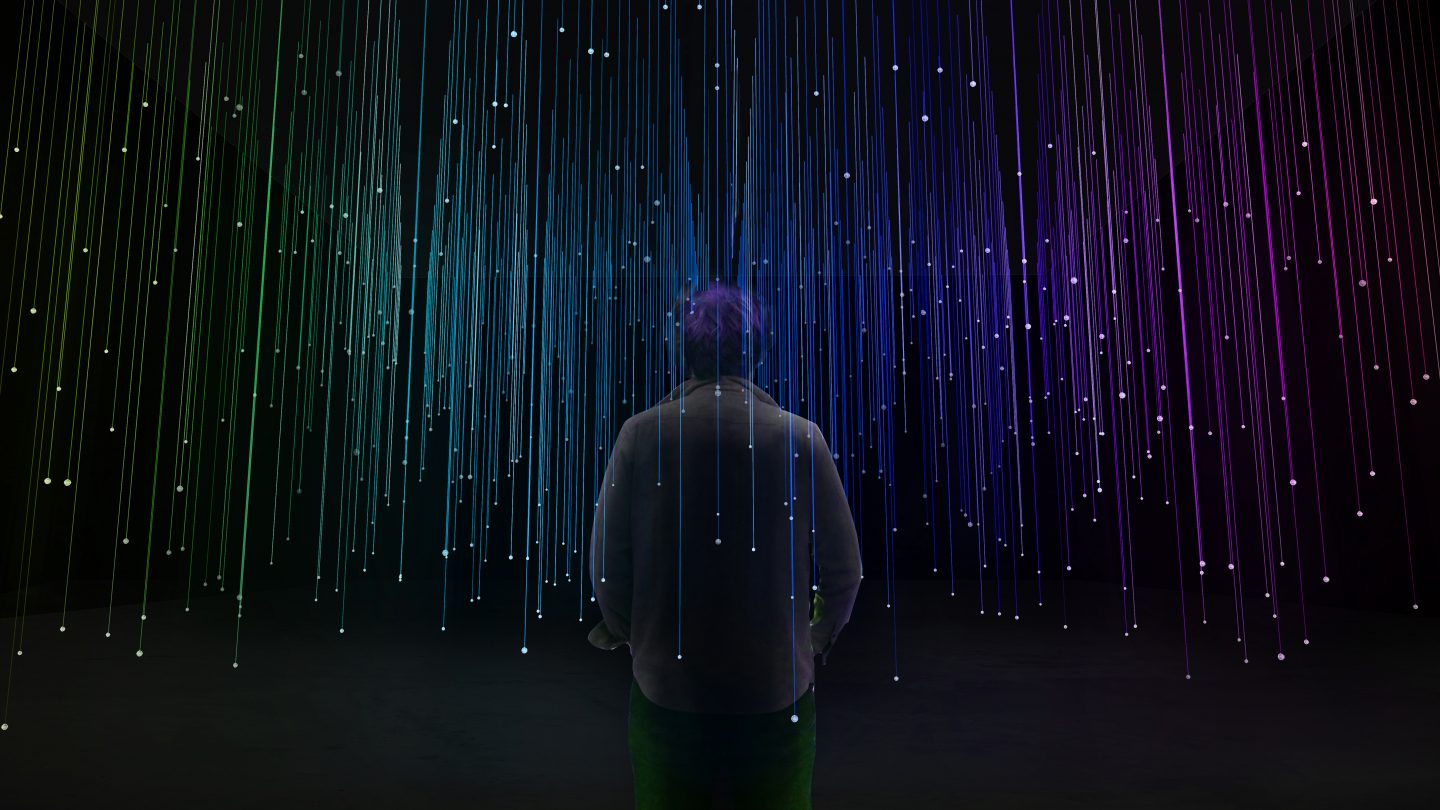 Announcing the inaugural SXSW Art Program, which includes a curated lineup of five installations. The SXSW Art Team along with a group of internationally acclaimed creative leaders, including Bill Shapiro of Fast Company, Kim Cook of Burning Man and Austin's very own Andrea Mellard of Contemporary Austin, handpicked the 2017 Art Program lineup.
Audiences will have the opportunity to experience installations, that will explore the relationship between light, time and human movement; temporary immersive environment experiments; the black woman and beauty through the lens of technology; the concepts of interface and connectivity using fiber optics; and the emotional response to music using the Circumplex Model.
The 2017 SXSW Art Program includes: TRIPH by Circus Family, Optic Obsucra by Raum Industries, Neuospeclative Afrofeminism NSAF Not Safe As Fuck by Hyphen-Labs, and toki - Series #02 as well as several other local artists. More details here »
While SXSW has always featured cutting edge art throughout the festival – such as Silent Room in 2016, Pi Day celebrations in 2015, Nick Verstand, Simon Heijdens, POW! WOW! and SprATX, Tom Sachs, Ishky and Re+Public – this year's program is the first to be formally selected by the SXSW Art Team in collaboration with an advisory board reflecting leaders and curators in the art world and beyond.
In addition to the art installations, SXSW is proud to promote our impressive range of programming that further showcases innovators at the heart of visual arts and storytelling. Listed below are highlights of the Conference and Film Festival lineup that speak to art, design and the creative process.
Sessions
Sci-Fi by Design: The Speculative Revolution
#Laugh: Creating Art Among the Stars
Museums of the Future
Hack Creativity with Neuroscience, Arts and Tech
Films
David Lynch - The Art Life
Paa Joe & The LionDivine Divas
The Secret Life of Lance Letscher
See these incredible art installations, sessions, films, and much more at SXSW 2017 from March 10-19 in Austin, TX. Register to attend before Friday, February 10 and save. Book your hotels through SXSW Housing & Travel for the best rates and hotel availability.
2017 SXSW Art Installation, Optic Obsucra by Raum Industries