Featured Speakers Brendan Greene, Sam Mathews and Rahul Sood Announced for SXSW Gaming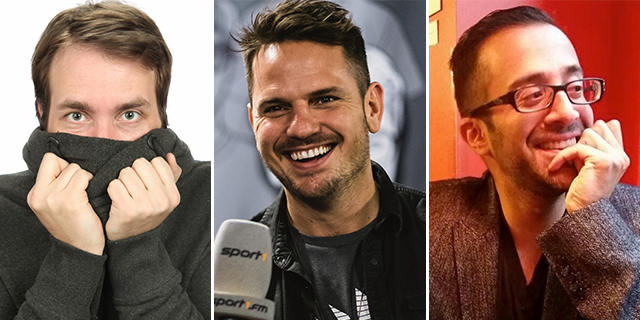 Competitive gaming is in the spotlight of the latest SXSW Gaming Featured Speakers announcement including PLAYERUNKNOWN'S BATTLEGROUNDS (PUBG) creator Brendan Greene, Fnatic founder and chairman Sam Mathews, and Unikrn CEO Rahul Sood.
In addition to new Featured Speakers, SXSW Gaming is pleased to announce our collaboration with Next Generation Esports (NGE) to program this year's Tournament Stage. Plus, the Tabletop Experience powered by Cascade Games will host a variety of tournaments and games in March including Star Wars: Destiny Galactic Qualifier.
Access to SXSW Gaming Featured Speakers and other Gaming festival-related events is complimentary to all SXSW badgeholders, and can also be accessed with a SXSW Gaming Wristband.
New Featured Speakers Added
Brendan Greene (Creative Director, PLAYERUNKNOWN'S BATTLEGROUNDS) – Brendan Greene, a.k.a. PLAYERUNKNOWN, is the Creative Director of the breakout hit PLAYERUNKNOWN'S BATTLEGROUNDS (PUBG). PUBG has become one of the most popular video games in the world, breaking multiple Guinness World Records and taking the gaming and live-streaming communities by storm. In addition to his role as Creative Director, Brendan serves as an ambassador and spokesperson for PUBG.
Sam Mathews (Founder and Chairman, Fnatic) – Sam Mathews is the founder and chairman of Fnatic, regarded as the leading brand within Esports. Launched in 2004, Fnatic manages pro-gamers and has won thousands of tournaments across more than 20 games, the most out of any organisation. In November 2015, Fnatic became the first team within Esports to launch its own line of hardware products, Fnatic Gear, through Indiegogo.
Rahul Sood (CEO, Unikrn) – Rahul Sood is the CEO of Unikrn, a Seattle-based esports startup. Unikrn's mission is to heighten the experience of watching and participating in esports. Unikrn is venture-backed and raised a total of 10 million dollars with investors such as Ashton Kutcher, Mark Cuban, Liz Murdoch, Shari Redstone, Binary Capital and many others. In October of 2017, it was announced that Unikrn sold over 127 million Unikoins in the biggest token sale in esports and video games.
More SXSW Gaming Featured Speakers include Christina Alejandre (ELEAGUE), Steve Arhancet (Team Liquid), Brendan Donohue (NBA 2K League), Nate Nanzer (Overwatch League), and Pete Vlastelica (Major League Gaming).
Join Us at SXSW Gaming 2018
SXSW Gaming is the nexus of all things gaming at the legendary SXSW Conference & Festival during the second half of SXSWeek in the Austin Convention Center and throughout downtown Austin. Blending all the things that make gaming great into one wild experience that only SXSW can provide, don't miss out on the next generation of gaming festivals.
Immerse yourself in the gaming industry and learn more about the impact that's being made at SXSW, register to attend with an official SXSW Gaming Wristband and book your hotel reservation for the 2018 SXSW Gaming Festival.
Brendan Greene, Sam Mathews, and Rahul Sood – Photos courtesy of Speakers