Reserve Your Seat: SouthBites Dinner with Leading Female Chefs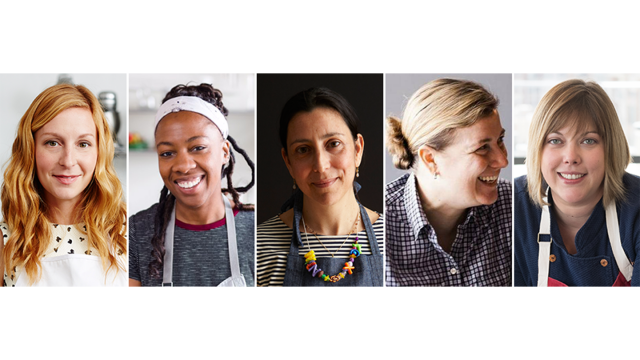 Update: All reservations for this dinner have been filled.
Every year at SXSW, world-renowned chefs descend upon Austin to share their masterful skills in the kitchen with a small group of SXSW attendees. Called SouthBites Dinners, these special events offer multi-course dining experiences in unforgettable settings.
This year, whether you're a SXSW registrant or not, you have the opportunity to experience an exceptional SouthBites Dinner featuring some of the top culinary queens of the fine dining world. The evening will include a cocktail hour with hors d'oeuvres and a five-course meal with discussion focused on making active changes in the restaurant world.
Read on for more information about the 2018 SouthBites Dinner.
SouthBites Presents a Female-Led Culinary Collaboration at Olamaie Hosted by Williams-Sonoma
Location: Olamaie, 1610 San Antonio St
Date: Monday, March 12
Time: 6:00pm

SouthBites presents a female-led culinary collaboration at Olamaie hosted by Williams-Sonoma. Ashley Christensen, Sarah Grueneberg, Alex Raij, Ashleigh Martin, and Christina Tosi will collaborate on the dinner menu while highlighting active change within today's hospitality industry. Tickets include a cocktail hour with passed hors d'oeuvres, and a five-course dinner. Alongside the dinner, Alba Huerta and Carla Rza Betts will be on hand to offer cocktail and wine pairings throughout the evening. Olamaie is a local Austin favorite known for its Southern cuisine nestled in the heart of Austin and owned by chef Michael Fojtasek. Named after five generations of southern woman in his family, Olamaie recently received a James Beard Award semi-finalist nomination for 2018.