Abby the SXSW AI Chatbot Returns as Your Guide for SXSW 2019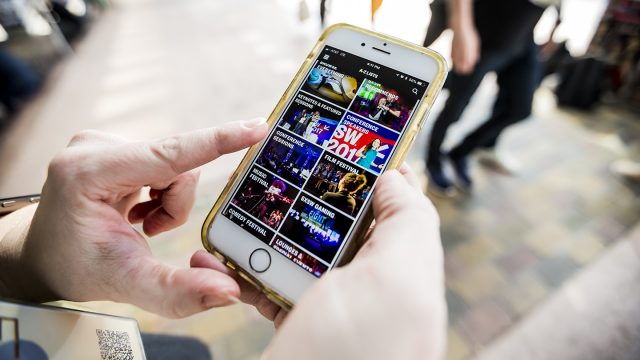 Abby, the official chatbot for SXSW, has returned for SXSW 2019! Available on both Facebook Messenger and the SXSW Go Mobile App, Abby uses Natural Language Processing with artificial intelligence to provide timely answers to questions and help attendees navigate the event.
Download our SXSW Go App on your mobile device to get the most out of the 2019 event and message with Abby on the app. Use My Account to log into your SXSW Account, view your favorited events, and even add favorites to your schedule all from the Abby interface. Select Abby, the SXSW Bot on the main menu of your SXSW Go App to start the conversation.
Try asking Abby for help with schedule recommendations, event navigation, and discovering new music, films, and sessions.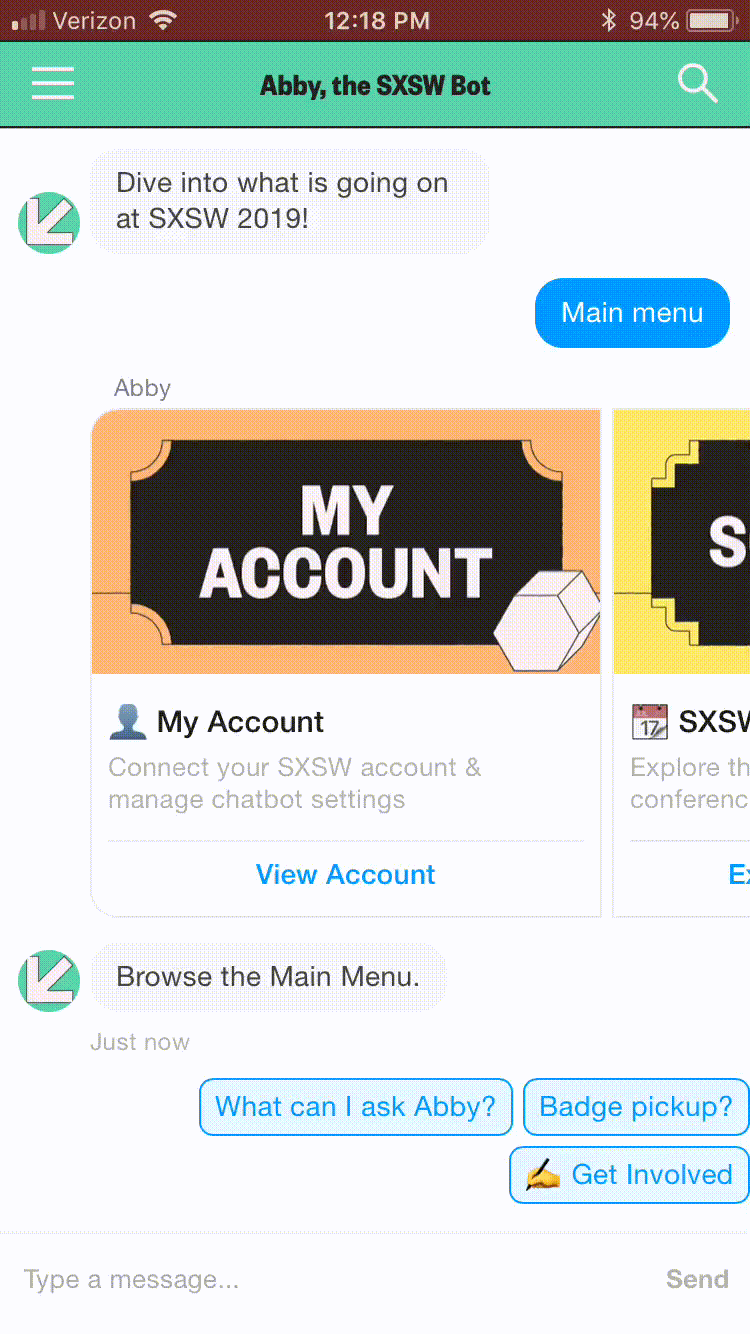 Or, Abby can help you with specific questions about badge pickup or event navigation.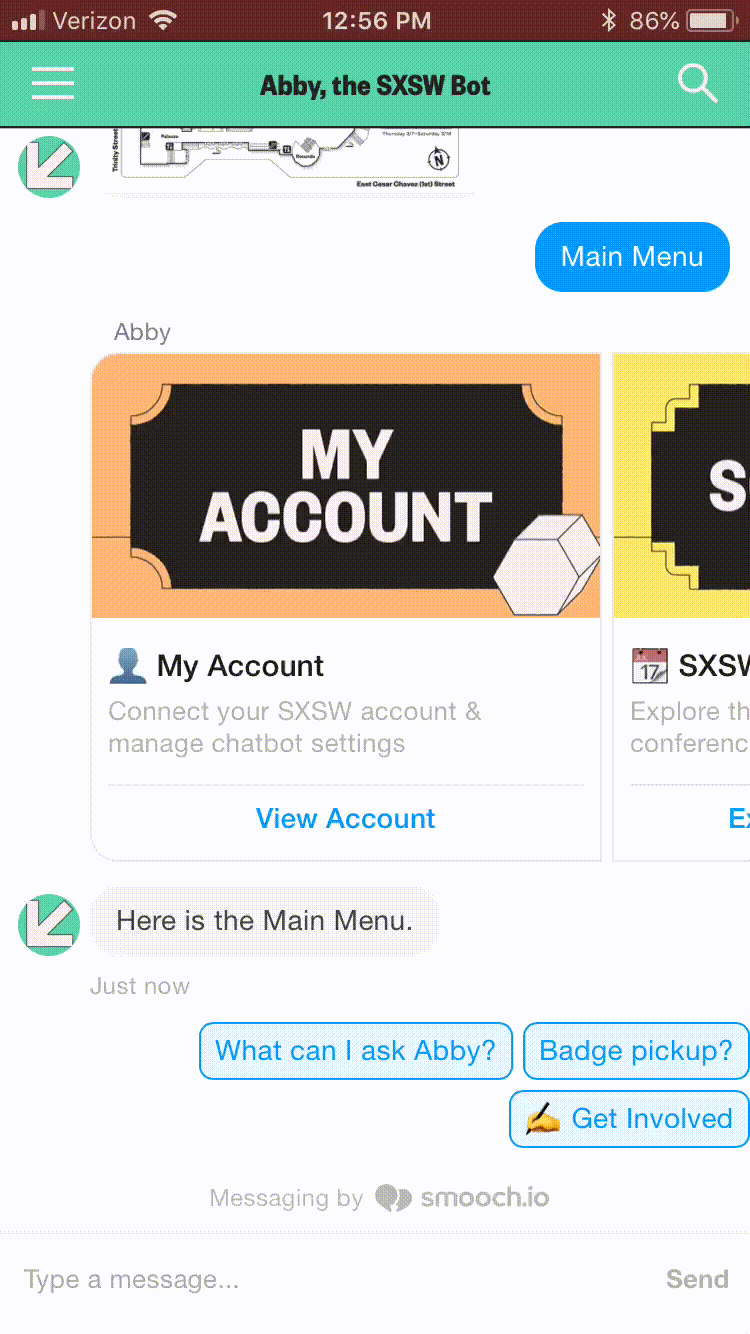 Consider Abby your personal concierge to SXSW! Available 24/7, Abby provides custom, casual, fun, and immediate answers to your questions about SXSW official events.
To chat with Abby on Facebook, follow SXSW and select Send Message. From there, Abby will greet you and prompt you to connect your SXSW Account, browse the schedule, provide answers to badge related questions, and explore exhibitions.
Explore the 2019 SXSW Schedule featuring speakers from organizations such as Amazon, CAA, Google, NASA, PBS, Gucci, ProPublica, Slack, BBC, MIT, Rotten Tomatoes, and so much more. Build your own schedule online at schedule.sxsw.com or directly on your mobile device. The SXSW Go Mobile App allows you to sync your online schedule with your mobile device, network, check event status and capacity, activate your SXXpress and so much more.
Start chatting with Abby on your mobile device today!
SXSW GO app - Photo by Aaron Rogosin