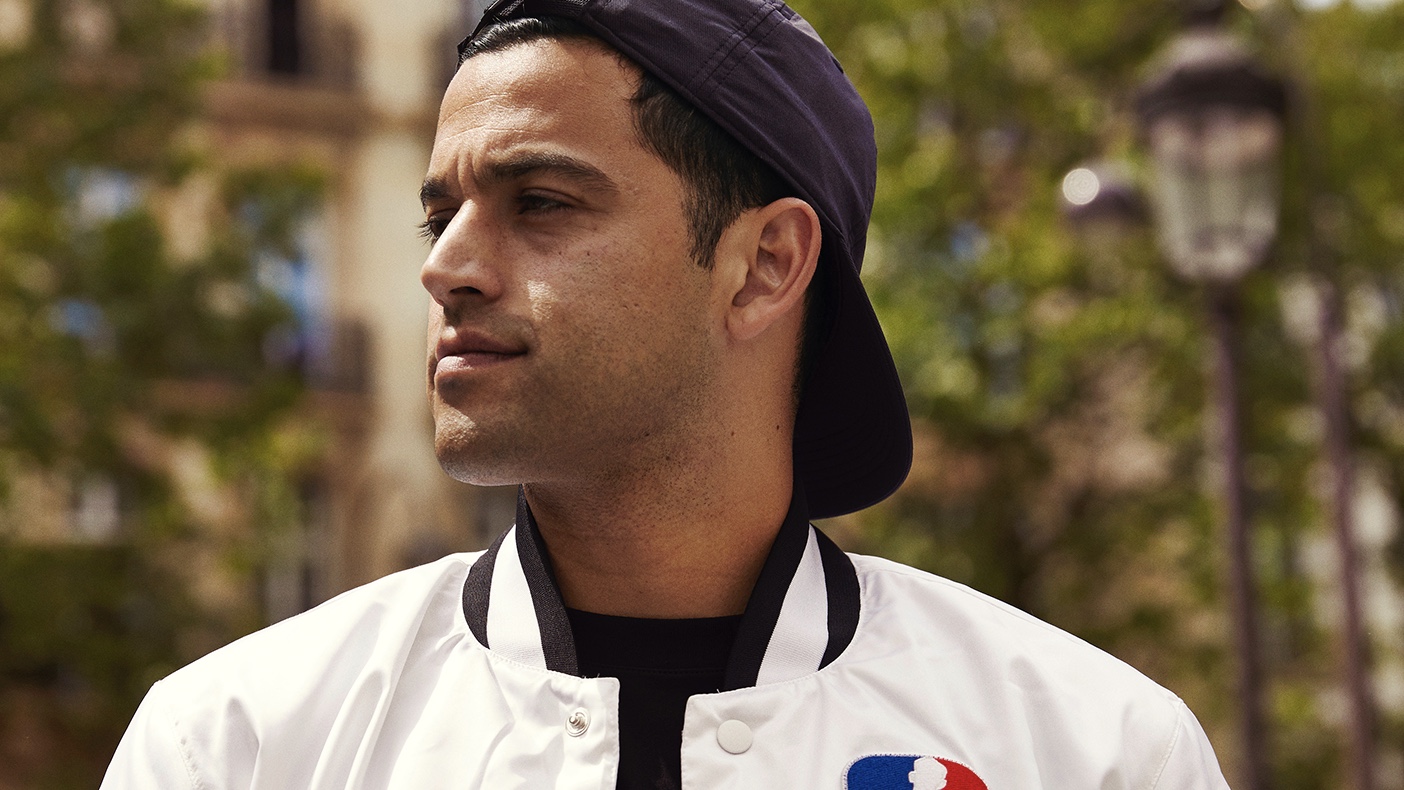 Storytelling at the Fail-forward slam with Paul Rodriguez
Failure-proof your business! We're bringing together three selected startups and experts from the industry with one common objective: learning from failure. After a two-day pivot program, the lessons learned and the biggest takeaways will be presented in public at the Fail-forward slam on March 9 at Hilton Hotel, Room 406, 5 - 6pm.
Our Host Shira Lazar, a founder herself, is one of the most popular interviewers and hosts in the social media space. Our experts: Jacquelle Amankonah (Google), named one of the "Top 100 Young Entrepreneurs in the world", Ryan Merket (Angel Investor: Venture Partner, Base Venture) and Gen Sadakane (EyeEm), a true creative leader who has won over 100 international awards. Additional special guest is the professional skateboarder and entrepreneur Paul Rodriguez, who has been named one of the 30 most influential skaters of all time.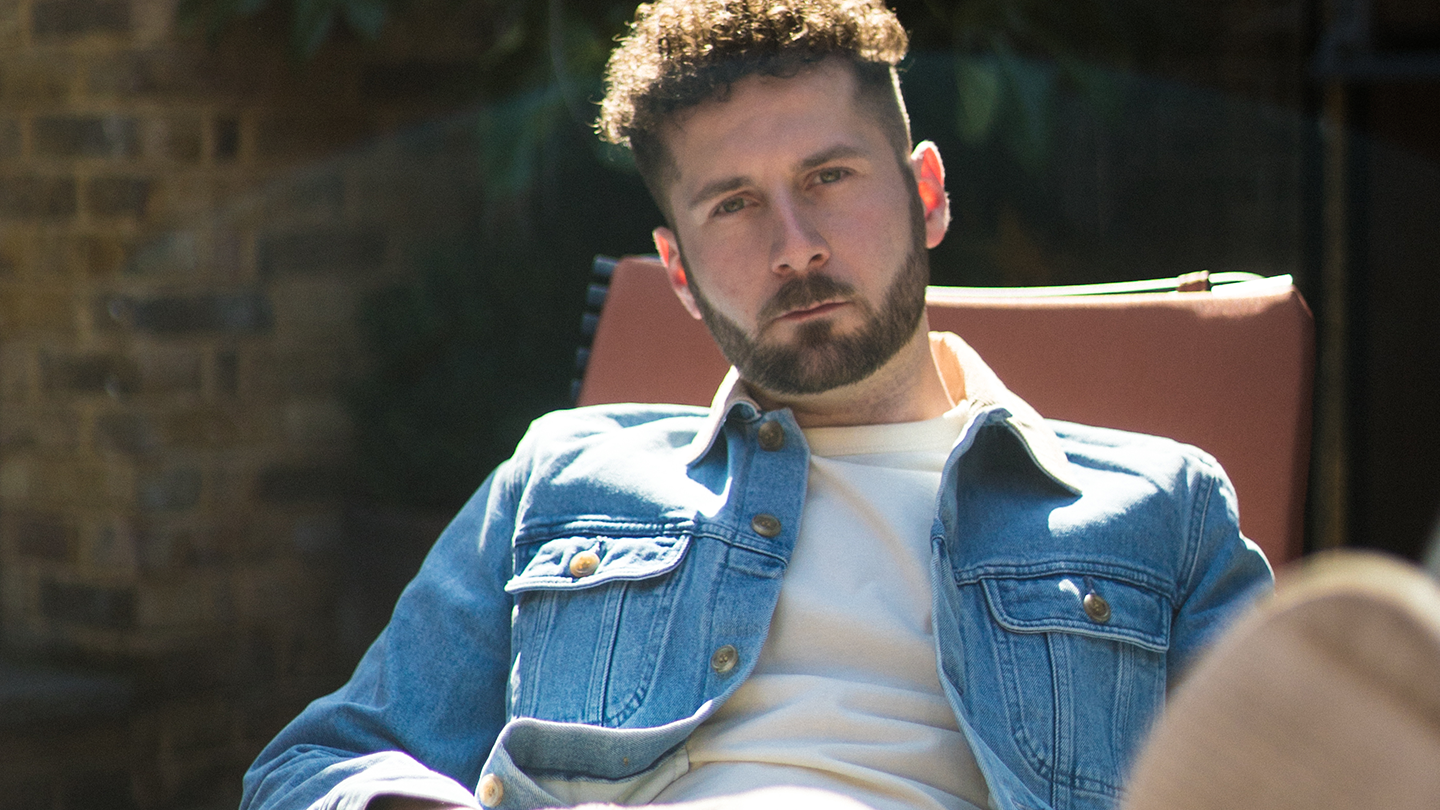 smart mobile disco with Elderbrook
Experience music like never before! A smart EQ fortwo turned into mobile club installation – boasting big sound, state-of-the-art lighting, and a performing booth suspended in the air over our imagination of a futuristic city! Kicking off the SXSW music track on March 12, 4:30 - 6:30pm on Trinity St / 6th Street with our special guest Elderbrook! After the SXSW kick off, Texas' most well-rounded and high profiled DJs will take over the smart mobile disco for the next four days: DJ Mel (March 13), CAPYAC (March 14), Walker Lukens (March 15), Boom Baptist (March 16).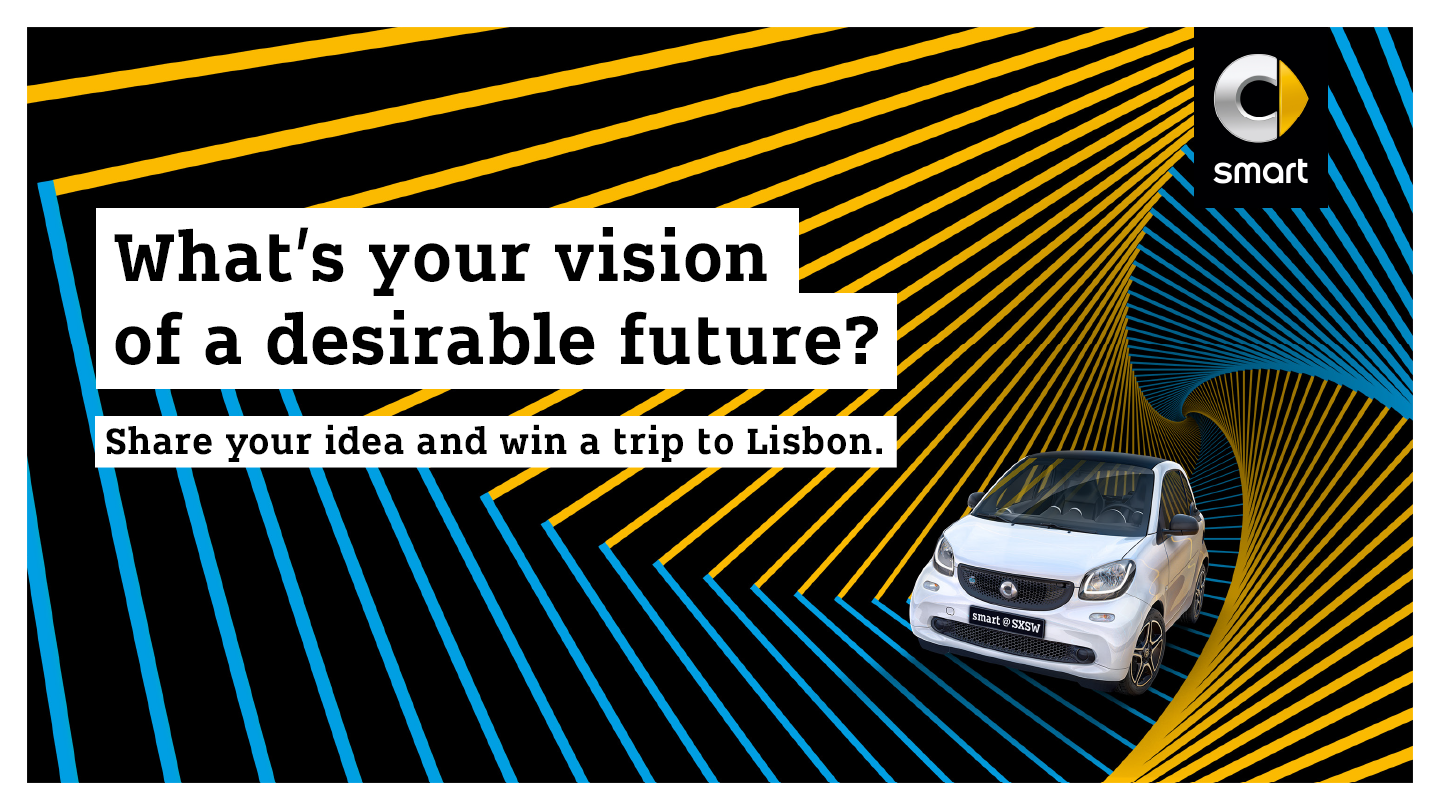 Share your vision of a desirable future
What's your take on the future? smart and Red Bull futur/io Academy invite creative minds from around the world to the first global ideas competition on desirable futures. The Wildcard by smart offers you a last chance to earn your place at the Red Bull futur/io Academy! Share your personal vision for a desirable future. Apply on the Red Bull futur/io page. If you're around during SXSW, you can also create a short video with the help of our promotion teams.
This is where you can catch them:
smart Pedicabs on the streets of Austin on March 9 to 10
Fail-forward slam at Hilton Hotel, 500 E 4th St, Room 406 on March 9 from 5 – 6pm**.
smart mobile disco incl. 3D street mural on Trinity St / 6th Street on March 12
Photos and content provided by smart