Get Pumped for the Capital One House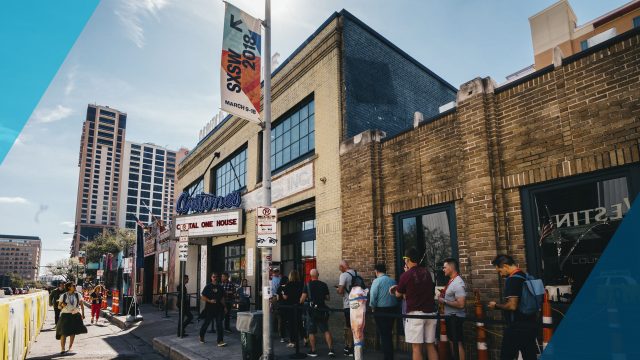 Staying true to Austin's innovative, dynamic vibe, Capital One is back at SXSW for the fifth year in a row with an energetic lineup of talks and music.
In years past, Capital One has showcased new innovations that are helping customers be more confident with their money and live their very best lives — delivering on products like Auto Navigator and Eno, Capital One's virtual assistant.
With SXSW 2019 less than a month away, Capital One is eager to host more than 20 talks at the Capital One House at Antone's, plus several interactive activations. Want a preview of what to expect? Below is a sneak peek at some of the Capital One House talks, but you can find the full lineup HERE!
A PdM Case: How a Paraplegic Climbed Kilimanjaro
What do real-life experiences and product management have in common? A lot, actually. Many of the same tactics Derek Gates used to help the first female paraplegic summit Mt. Kilimanjaro have helped him create product experiences that inspire and change customers' lives. His talk will delve into why persistence matters.
Intrapreneurialism: Innovation in Organizations
Headlines are full of entrepreneurs, but innovation isn't contingent upon lone-wolf heroes. This talk will explore how intrapreneurs drive innovation within large organizations, sharing examples, strategies and tools for creative inventing wherever you work!
Maximize Your Potential: Be the CEO of Your Success
Too many organizations still view employees as compliers, not creators. In reality, employees are catalysts of amazing innovation! Companies need to empower folks to think like CEOs — to become the visionaries, innovators and trailblazers they so fervently respect. This talk unpacks six ways to shift your thinking from CEO as a title to CEO as a mindset.
Advances in machine learning are addressing pain points in product marketing, hiring, criminal sentencing, college admissions, medical diagnoses and more. But this changing environment raises new risks and questions around data use, security and governance. This talk discusses how to ensure respect and humanity remain the principal tenets of new technologies.
Inclusivity Through Allyship and Intersectionality
Fostering inclusivity at work is paramount to creating an environment that attracts top talent and drives better results. This talk among leading LGBTQ+ rights groups and experienced leaders will explore ways that we can all better support an LGBTQ+ inclusive workplace, leveraging intersectionality and allyship.
Taking Control of Your Career Through Self-Advocacy
Whether you're making an impact in non-profit, the startup ecosystem, or corporate life, self-advocacy can help you take control of your career. Learn from industry leaders about how to land the opportunities you deserve.
Mum's the word on Capital One's evening entertainment for now, but they're sure to announce some great artists soon. Follow them on Twitter, Facebook and their website for more, or check out the SXSW GO mobile app.