Next Level Apparel is Returning to SXSW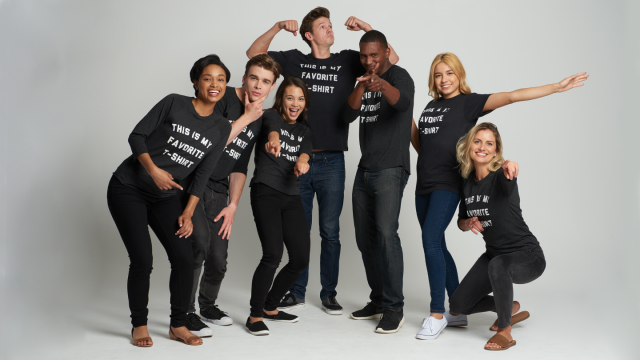 Next Level Apparel, the company that introduced you to Your Favorite Tee is returning to SXSW as the official T-shirt sponsor for the fourth year in a row. They'll be outfitting festival goers with official merch that can only be found at SXSW.
Next Level Apparel will be in two areas:
Want to party with Next Level Apparel? Come chill at Clive Bar on Rainey St. March 14 & 15. There will be live screen printing where you can pick up your personalized #myfavoritetee & dance to live music.
Based in Los Angeles, Next Level Apparel has been providing premium blanks for the fashion industry for over 15 years, starting with a simple but powerful idea to create tees crafted from superior fabrics. Destroying the notion of the disposable tee, they have built a following of loyal customers looking for a great fashion forward silhouette with the Festival Collection, while protecting the environment with the eco-friendly Sustainable Collection, with the elegant soft touch of the Sueded Collection, & the Next Level Apparel USA Collection, proudly made in Los Angeles.
Want to stay in touch with Next Level Apparel? Follow them on your social platform of choice and sign up here to receive updates.
Website | Instagram | Twitter | Facebook | Youtube
#nextlevelapparel #myfavoritetee #madetoinspire
Photo and content by Next Level Apparel